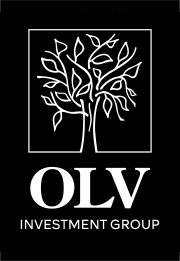 Advisory Team
---
Joel LaGore
Pres. of Business Development, Financial Advisor, CFP®, AIF®

Joel LaGore is a Financial Advisor who is highly regarded for his friendly and outgoing personality. He believes in building strong relationships with his clients and often forms deep, long-lasting friendships with them. Joel's financial career began in 1999, when he interned for Dean Oliver. From there he worked for Huntington Investment Company and Smith Barney. In the midst of the 2008 financial crisis Joel and his wife, Sonya, took a leap of faith in starting their own company, LaGore Wealth Management. Their goal was to continue providing exceptional care and service to clients despite the turbulent economic times. In 2012, Joel and Sonya made the decision to team up with Dean Oliver and Jesse VanValin for a shared business endeavor, OLV Investment Group.
Joel's focus on building long-lasting relationships has served him well at OLV, as he has earned a reputation as a trusted advisor and friend. As Chief of Business Development, Joel works closely with our Money Management Team and helps to keep OLV looking toward the future. Joel has proven that no matter the season, he is committed to caring and serving his clients with unwavering dedication.
Joel and Sonya have two musically talented daughters who are each pursuing careers in Christian music. When not working or spending time with his family, Joel dedicates his time to various community organizations. At Flushing Community Church, he serves as a life group leader, sings on the worship team, and is a member of the spiritual life development team. Joel is an avid golfer and enjoys playing whenever he can.
---
Jesse VanValin
Pres. of Asset Mgt., Financial Advisor, AIF®
There's no such thing as an unsolvable problem for Jesse VanValin! As Partner and Financial Advisor at OLV Investment Group, Jesse's intense work ethic guides his relentless pursuit of solutions to the struggles we all face in making investment decisions. He channels his eagerness into researching and investigating companies, trends and patterns in the market in order to provide the most ideal strategy options for individual clients. Jesse works closely with each client's retirement goals, seeking to deliver a workable, well thought out plan.
Jesse's varied career background as a carpenter, real estate agent and property manager drives him to fight for the success of every man. He relates on a personal level with clients from all types of backgrounds, which fosters his attentive personal service. However, after pursuing various careers, Jesse found his niche when he graduated from the University of Michigan-Flint with a degree in finance in 2006. Shortly after, he joined Dean Oliver's team, and in 2012 Dean Oliver, Joel Lagore and Jesse VanValin joined forces to create OLV Investment Group.
Jesse and his wife Libby have three "daddy's girl" daughters, who have inherited his intensity and desire to excel at all they do. He and his family are active members in their local church. When he's not managing client accounts and studying the markets, he loves spending time with family, enjoys woodworking projects and playing an occasional round of golf with friends.
---
Ben Oliver
Lead Financial Advisor, MA, AIF®

Ben Oliver's down-home, cheerful nature can make any stranger feel like a life-long friend. With his natural ability to listen and problem solve, he takes a relational and educational approach with each of his clients, focusing on their individual needs and desires.
Ben is a graduate of Lipscomb University, with an Interdisciplinary degree in American Studies. After college, he went on to work as a junior and senior high school teacher for three years. In 2014 he joined the OLV Investment Group team and has since earned his Series 7 and Series 66 along with his Health and Life Insurance License in 2015. Having had the opportunity to teach, Ben brings a dedication to research analysis with him to each OLV client meeting in order to provide thorough advice.
Having three children, and also being foster parents, Ben and his wife remain busy investing in the hearts, minds and lives of their little ones. As part of this investment, he and his family are involved at their church, First Presbyterian Church of Flint. Ben is definitely "no chicken" when it comes to hard work. In addition to working at OLV, raising a family and being active in his church, he also runs the centennial family farm, where he raises cattle, meat chickens, laying hens, honey & hay.
---
Scott Carty
Financial Advisor, CFP®
In a word Scott Carty could be described as "ambitious." He is driven by his honesty, integrity, work ethic, compassion, care and strong desire to constantly improve. Scott uses these traits to help his clients reach their goals, probing through their wants and needs, analyzing their investments and income to help them find the best path to their goals.
After earning his degree from Rochester College in 2004, Scott worked in banking. He moved into the financial planning industry in 2007, and then owned his own financial planning firm before joining forces with OLV Investment Group in 2018. His experience in the financial realm and astute investment skills have been a great asset to the OLV team!
Scott and his wife have four active children! He keeps busy coaching his kids' soccer and basketball teams, and pushes his own athletic limits by participating in triathlons and marathons. He also stays involved in his church, NorthRidge Church in Plymouth, MI.
---
Dan LaGore
Financial Advisor, AIF®

Daniel joined OLV in 2021 to align himself with a firm with values that matched his: *grace, growth, grit and generosity. His warm and witty interaction with people sets them immediately at ease and he uses these skills to help build long-term relationships and trust with each of his clients. His investment philosophy is that investing is a marathon and not a sprint —clients have a better chance of reaching their goals by taking things one day at a time.
Daniel entered the financial and banking industry in 2004 after receiving his degree in finance from Central Michigan University. This experience allows him to build strategies that would help his clients reach their financial goals. "I am most passionate about identifying our clients' needs and developing strategies and plans to help ensure they meet their goals," said Daniel. "One of my strengths is developing open lines of communication and creating a level of comfort in which my client can feel like themselves."
Daniel has been married to his amazing wife, Megan, for nearly 20 years and has three energetic and fun-loving children: Kennedy, Liam and Hadley. They love spending time swimming, golfing, playing tennis and having fun on their trampoline. Walking the dog with Megan may be the activity he enjoys the most. The LaGores have lived in Macomb Township for nearly 20 years.
---
Marc Janca
Financial Advisor, AIF®
Marc is a welcome addition to the OLV team. His bright and engaging personality draws people in. His cheerful disposition and in-depth knowledge of the financial industry make him a perfect fit for our clients. When it comes to your financial world, Marc Janca believes knowledge is your best friend. "When you know and are comfortable with your financial situation, you will have greater confidence," he says. "I get a lot of satisfaction out of helping clients work toward their financial goals."
Marc got his start in the industry in 2006 and started his career at the Royal Bank of Canada as an investment advisor. Upon moving to the United States, he spent ten years at Chase Bank where he learned a lot about what the industry has to offer. Today, he is a financial advisor who can offer investment and insurance products and services with confidence. Marc has a bachelor's degree in finance from the University of Windsor.
Marc and his wife, Ana, have two young daughters-Sasha and Dylan. "Family is very important to me," Marc says, adding that he spends most of his free time with immediate and extended family. In addition, Marc also serves on the board of the Roman James Foundation, which helps pay the funeral costs of Metro Detroit-area families who have lost a child in the neonatal intensive care unit. Marc and his wife started the foundation after losing their son, Roman James, in the NICU in 2015.
---
Tim St. Cin
Financial Advisor, AIF®
Gerald (Tim) St. Cin has a genuine care for his clients' well-being that stems from his family's long-standing training of service before self. At a very young age Tim learned to serve and help others, as he modeled his father's example as Senior Pastor at Westwood Church of God in Flint, for over 35 years. It is this care and concern for people that keeps Tim motivated to constantly innovate and create unique ways of helping solve his clients' financial needs.
Tim's contemplative approach to problem solving allows him to sift through his clients' complex and detailed needs. When Tim comes to a proposed solution, we are certain that it has been well thought through, analyzed, tested, and his intent is to produce the ideal outcome for his clients' needs.
Tim's genuine care for his clients is only superseded by his love of God and Family. Tim has been married to his lovely wife Dawn for over 25 years. Together they have two lovely daughters – Mandy and Emmy – both of which are a testament to Tim's dedication to a relentless pursuit of knowledge, as both are fully engrossed in their collegiate studies.
Tim holds his B.A. from Anderson University with post-graduate studies at the University of Michigan, Flint. Tim is fully licensed in Michigan to help service his clients' needs. Tim holds the series 7, 63, 65, and 31 Licenses and is also Life, Health, and Variable Contracts Licensed, which allows for Tim to act in both an Advisory & Brokerage capacity to service his client's broad ranging needs.
When not working diligently for his clients, Tim enjoys playing the keys with the worship team at Flushing Community Church. He is also a board member of the Genesee County Coaches and Officials Association (Director of Softball), and he enjoys officiating many high school varsity sports events. When allowed, Tim also loves to tag along with his family to His wife's favorite place on earth, Disney World.
---
Dr. Bill Clark, PhD
Financial Advisor, ChFC®, CLU®, CKA®
As a Financial Advisor, ChFC®, CLU®, CKA®, Dr. Bill Clark is dedicated to assisting clients in achieving their retirement goals through a well-planned strategy for retirement. With over 40 years of experience in the financial services industry, Bill has made a name for himself in Frisco, Texas. Bill works to provide advice on retirement planning, tax-efficiency strategies planning, money management, and insurance needs. From his early days in the industry, Bill's aim has been to help clients in planning ahead for retirement.
Bill's journey with finance began after working as an undercover police officer in the financial industry. Feeling led to make a change in his chosen career path, Bill began pursuing a new avenue: financial advising. Earning Chartered Life Underwriter (CLU®) and Chartered Financial Consultant (ChFC®) certificates from the American College in Bryn Mawr, Pennsylvania in 1980, Bill has also pursued doctoral work in psychology and counseling at Cornerstone University.
Bill is a proud member of Kingdom Advisors, an organization composed of Christian financial professionals, and coordinates the Dave Ramsey Financial Peace University at his church. In and out of the office, Bill's aim is to serve and care for those around him.
Investment advisory products and services made available through OLV Investment Group, Inc., a Registered Investment Adviser.
Securities products and services made available through AE Financial Services, LLC, member FINRA/SIPC.
---
Keaton Burke
Financial Advisor
Keaton Burke is a dedicated Financial Advisor who works to create comprehensive responsible strategies for retirement planning. Working closely with his clients to help ensure their financial needs are met, Keaton is committed to caring for his clients through investing, tax efficiency strategies, 401(k) planning, and legacy planning. Keaton's passion for financial planning and investment strategies was sparked after he helped his mother navigate her finances after a divorce in 2018. Through this process, he developed a natural interest in the financial industry.
Keaton has earned his Bachelor of Science in Criminal Justice and an associate degree of Law Enforcement from Missouri Southern State University in Joplin, MO. Additionally, he has passed the Series 65 exam, a testament to his commitment to providing trusted financial advising services. Keaton's desire to help people achieve their financial goals, coupled with his commitment to his community and faith, makes him a valuable addition to our team.
Outside of work, Keaton enjoys spending time with his wife, Daryl, and their boys, Huxley and Oakley. Keaton is deeply committed to his faith in Jesus Christ and is an active member of Crossway Church of Christ, which he is helping to plant in Celina, TX. In his free time, Keaton loves to golf, spend time with his family and he cherishes opportunities to connect with his church family.
Investment advisory products and services made available through OLV Investment Group, Inc., a Registered Investment Adviser.
Securities products and services made available through AE Financial Services, LLC, member FINRA/SIPC.
---
Susan Mills Buchheit
Financial Advisor
Meet Susan Mills Buchheit, an accomplished Financial Advisor. Susan's focus is in creating tailored retirement strategies for each family's unique goals and circumstances. It is by her commitment to excellence that Susan has achieved her Series 65 license in 2017, as well as a Bachelor of Fine Arts degree from the University of Connecticut and a Master of Education degree from Southwestern Assemblies of God University (SAGU).
As an educator, Susan dedicated many years to teaching at a large Christian school, serving as a principal for a K-12 charter school, and currently is an adjunct instructor at The King's University in Southlake, Texas. Throughout her career, Susan has applied her extensive teaching background to leading seminars and coaching people on spiritual and financial topics.
Susan's passion for serving her community is evident in her roles as a financial stewardship coach and Altar Minister at her church. Beyond her work and community involvement, Susan enjoys continuing her education and traveling to new places with her husband. She also cherishes spending quality time with her children and grandchildren.
Investment advisory products and services made available through OLV Investment Group, Inc., a Registered Investment Adviser.
Securities products and services made available through AE Financial Services, LLC, member FINRA/SIPC.
---
Ammar Muhammad
Research Analyst

Ammar's tenacity and focus to accomplish what he has set his mind to is inspiring! He is incredibly adaptable and a quick learner which makes him the perfect complement to the OLV team and a great fit in the role of Assistant Portfolio Manager.
Born in Dubai, Ammar moved to the States to continue his studies at the University of Michigan where he completed his bachelor's degree in Business Finance and Economics and then went on to pursue his master's degree in Finance from the University of Missouri. His capacity for research and knowledge brings immense value to OLV. He also loves people and has a charming way of engaging people of all ages.
Ammar is married to his beautiful bride, Areen. They are the proud parents of a beautiful baby girl, Irha-which in Arabic means, "God's gift". She is a wonderful addition to their family! They also just moved back to Michigan from Texas, where they started their married life together. In his free time, Ammar spends every waking moment with his wife and daughter as they seek to build a new life here.
---
Spencer Comps
Financial Professional
As a former small business owner, Spencer was inspired to shift careers into the financial services industry by a former client in the financial industry. Today, the shoe is on the other foot, as Spencer hopes to inspire the many retirees and pre-retirees, he is honored serve.
Spencer is a financial professional who can offer both investment and insurance products and services. He is passionate about helping clients with investing and tax efficiency. Spencer provides advisory assistance and case planning. He enjoys any opportunity he gets to meet face-to-face with clients and discuss their financial goals.
Spencer was born and raised in West Bloomfield, Michigan. He enjoys getting to work out and experiencing all things outdoors. Some of his favorite activities include hunting and archery. Spencer's ambition for learning and growth makes him a great fit for OLV.
---
Zach Wilcox
Client Relations Assistant

Getting to know clients on a personal level is just one reason Zach joined OLV Investment Group. His experience in banking and passion for helping others make him a great fit for the role of Client Relations Assistant.
Before joining the OLV team, Zach spent several years working in banking. He served as a personal banker and branch service manager for Huntington Bank and as a member rep for Sovita Credit Union.
Away from the office, Zach loves spending time with his children, Wes and Audrey, as well as exploring northern Michigan, reading, and playing for local rugby clubs. Zach also actively attends Holy Redeemer Church in Burton.
*Grace+Growth+Grit+Generosity is our value statement it does not promise or guarantee investment results or preservation of principal. Certified Financial Planner Board of Standards, Inc. (CFP Board) owns the certification marks CFP®, CERTIFIED FINANCIAL PLANNER™, and CFP® in the U.S., which it authorizes use of by individuals who successfully complete CFP Board's initial and ongoing certification requirements. The CLU® & ChFC® marks are the property of The American College, which reserves sole rights to its use, and is used by permission.The Accredited Investment Fiduciary (AIF®) Designation demonstrates the individual has met educational standards to carry out a fiduciary standard of care and acting in a client's best interest.