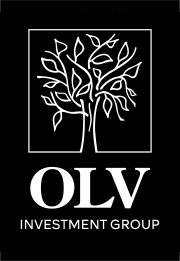 Core Values / Mission
---

There is a force within each company that is so powerful it often guides the decisions and actions within an organization. While it may be difficult to capture or define, this force is commonly referred to as "culture." At OLV Investment Group there is a drive, intention and heart behind every decision and action. Everything is done with the goal to establish a culture where the mission of **INVEST, INCREASE and IMPACT is cultivated. The OLV culture is based on long-lasting relationships, continual improvement of our company and ourselves and seeking the greater good for all. To guide us as we seek to maintain this culture, we hold to the following Core Values:
Grace: Our passionate pursuit of loving one another where we are and pursuing the truth that will set us free.
Growth: Our passionate pursuit of learning through every circumstance as we strive towards excellence with our gifts, talents and skills.
Grit: Our passionate pursuit of working hard and sacrificially giving of ourselves for the relationships and tasks we have been given.
Generosity: Our passionate pursuit of humbly sharing our time, talent and treasure with those entrusted to our care.
*Note: Click the core value title words to read more. 
**Invest, increase, impact is our mission statement, it does not promise or guarantee results.