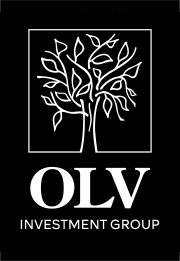 History
---

As he grew up, Dean Oliver carried a deep love and respect for his Uncle Bill. William H. Oliver began developing his insurance business in 1955. Recognizing the high standard of ethics that governed his life and the stellar reputation he had within his community, Dean joined the family business in 1975. As Uncle Bill aged and passed on his knowledge, there was a gradual evolution into Dean's own company, Oliver Estate and Insurance Planning. The needs of the client would remain his primary passion.
In the mid 90's, Dean also began providing additional service in variable annuities and securities, broadening the scope of investment possibilities and benefits for his clients. Dean took pride and care in customizing strategies that fit each individual's retirement and legacy needs. His lifelong commitment to pursing insights into the industry kept him current, allowing him to be well versed in communicating with his clients with sincerity and grace. His simplistic view of obstacles and skillful thoroughness enabled him to offer sound financial advice for each individual in each stage of his/her life.
In 1999, a self motivated student named Joel LaGore, joined Dean Oliver as an intern for six months. While Dean continued to grow and broaden his client base, Joel finished his education and then became a personal banker with Huntington Bank, moving on to become a Team Leader with Huntington Investment Company. Joining Smith Barney in 2004, Joel had the chance to gain knowledge and experience working in a large brokerage firm. When the time was right, Joel broke out on his own in February of 2009, creating LaGore Wealth Management.
In the fall of 2006 another graduating business student was starting his licensing process to become a financial advisor. Jesse VanValin teamed with Dean Oliver in 2007 right before Dean renamed his firm Harvest Financial Group. As the kinship between these two men grew, new client relationships were forged and current friendships strengthened.
As each individual was growing, stretching, and seeking to improve their skills, circumstances were at work to bring Harvest Financial and LaGore Wealth to a place of mutual respect and decision. Recognizing the strength, experience, and balance a three strand cord would provide each other and their clients, 2012 allowed the lives of these men and those of their wives to be braided together in the creation of the Oliver•LaGore•VanValin Investment Group.
---
---
In Loving Memory of Our Founder and Dear Friend
Dean K Oliver
Feb 2, 1953 – May 28, 2020
Dean was a historian, a keeper and sharer of stories. Some stories he created about fictional characters Tommy and Suzie. These were most often told to his fifteen grandchildren. Some stories he shared because they were family or cultural history. He asked friends, family, and clients about their lives with sincerity and compassion. He was known to go the extra mile for the comfort of someone else. He was known to never pass up reading a historical sign and often visited famous graves or historical homes while on vacation. He was brave and diligent—founding OLV Investment Firm after years of working with his Uncle Bill Oliver. During these times of long working hours his children (Nathan (Katrina), Hanni, Matthew (Kate), Benjamin (Lenae)) remember him being available to them and dependable. He was a person of integrity, unwavering from his Christian values. As such, he not only prayed with and for his family regularly, but he also served as an elder at Bristol Road Church of Christ. He and his wife Zan of forty-five years dearly loved their weekly church small group meetings as well as their time annually on Mackinac Island. Dean's legacy will live on in the many lives in which he poured his life and love.
During his time at OLV, Dean was a major influence. From showing his deep gratitude to his clients and employees to being an example of humility he did his best to walk the walk. Dean was able to quietly lead and pour into our leadership team and knowledgeable advisors. In May of 2020, our founder and friend taught his final lesson before leaving this earth.
"First and foremost – fall "in love" with Jesus Christ. Make an unending study of His words and all the words of the Holy Bible. Let this be a passion in your life."

"Be humble – always be humble. There is never any excuse to be arrogant. Remember – any gift or talent you have is "on loan from God".

"…always -always be TRUSTWORTY. TRUST is the absolutely indispensable "glue" that holds ALL human relationships together."
OLV Investment Group, Inc. and AEFS provide services without regard to religious affiliation and the views of individual advisors are not necessarily the views of AEFS