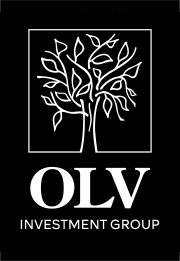 Meet Our Saginaw Branch
---
Saginaw Advisory Team
Bob Colston
Financial Advisor, CLU®, ChFC®, LUTCF®, AIF®
Jesse VanValin
Chief Investment Officer, Financial Advisor, AIF®
Bob Colston
Financial Advisor, CLU®, ChFC®, LUTCF®, AIF®
With over two decades in the financial services industry, Bob Colston is a seasoned professional who first embarked on his journey with an international firm in 1997. Looking for more than the conventional transactional roles, Bob ventured into independent advising. He founded
Colston Financial Group
in 2007 to offer clients a more personal and tailored experience.
In 2023, Bob Colston became a valued member of the OLV Investment Group team. With a wealth of experience in the financial industry, Bob seamlessly transitioned into his role, maintaining the high standards of service and care that our clients have come to rely on. Bob's sincere and approachable demeanor make him a natural fit for our team.
Bob's certifications include Chartered Life Underwriter® (CLU), Chartered Financial Consultant® (ChFC), Life Underwriter Training Council Fellow (LUTCF), and Accredited Investment Fiduciary® (AIF) and they reflect his commitment to professional excellence. His journey throughout the past two decades reflects the high value he places on education, personalized financial solutions, and family. 
Residing in Clio, Michigan, Bob, and his wife Diane are proud parents of six, and grandparents of three. Bob enjoys participating in outdoor activities, embracing hunting, fishing, and woodland work, all while cherishing any time he spends with his family and friends. 
Jesse VanValin
Chief Investment Officer, Financial Advisor, AIF®
There's no such thing as an unsolvable problem for Jesse VanValin! As Partner and Financial Advisor at OLV Investment Group, Jesse's intense work ethic guides his relentless pursuit of solutions to the struggles we all face in making investment decisions. He channels his eagerness into researching and investigating companies, trends and patterns in the market in order to provide the most ideal strategy options for individual clients. Jesse works closely with each client's retirement goals, seeking to deliver a workable, well thought out plan.Jesse's varied career background as a carpenter, real estate agent and property manager drives him to fight for the success of every man. He relates on a personal level with clients from all types of backgrounds, which fosters his attentive personal service. However, after pursuing various careers, Jesse found his niche when he graduated from the University of Michigan-Flint with a degree in finance in 2006. Shortly after, he joined Dean Oliver's team, and in 2012 Dean Oliver, Joel Lagore and Jesse VanValin joined forces to create OLV Investment Group.Jesse and his wife Libby have three "daddy's girl" daughters, who have inherited his intensity and desire to excel at all they do. He and his family are active members in their local church. When he's not managing client accounts and studying the markets, he loves spending time with family, enjoys woodworking projects and playing an occasional round of golf with friends.
Saginaw Service Team
Caitlyn Jaskiewicz
Office Manager & Client Service Associate
Erin Colston
Client and Culture Assistant & Client Service Associate
Caitlyn Jaskiewicz
Office Manager & Client Service Associate
In the dynamic world of finance, Caitlyn Jaskiewicz plays an important role as both OLV Investment Group's Office Manager and Lead Client Service Associate. The conductor of seamless office operations in our Saginaw branch, she effortlessly juggles a multitude of responsibilities. From maintaining the operations of our Saginaw office to working on client paperwork, and scheduling. Her unwavering commitment to client satisfaction is truly a gifting.

Caitlyn's academic journey is one of relentless dedication, as she earned both an associate degree from Delta Community College as well as a bachelor's degree from Northwood University. There, she emerged as a shining star, graduating summa cum laude with a major in business and a minor in finance. Caitlyn's academic accolades represent her passion for numbers and an unwavering commitment to excellence.

Beyond her prowess in the financial realm, Caitlyn is a nature enthusiast. She thrives on outdoor adventures, exploring the world's wonders one destination at a time. Yet, her greatest joy lies in sharing unforgettable moments with her family, including her husband, Travis, and their son. We are so grateful to have Caitlyn as a member of the OLV team.


Erin Colston
Client and Culture Assistant & Client Service Associate
Erin Colston is a vibrant force at OLV Investment Group. Working as both our Client Service Associate and Client and Culture Assistant she helps keep our Saginaw branch running smoothly. Erin's primary focus lies in partnering with Financial Advisors to streamline client paperwork and work alongside the advisory team as a support. Her unwavering dedication to clients and her passion for what she does make her an excellent encourager and member of the OLV family.

Erin's academic journey is a testament to her commitment to excellence. She earned a Bachelor of Science in Community Development from Central Michigan University, graduating magna cum laude. Her thirst for knowledge is unquenchable, evident in her property and casualty license as well as her health and life license. Erin thrives on continuous learning and eagerly shares her expertise with those around her.

Outside the financial world, Erin is a beacon of positivity and a whirlwind of activity. She finds joy in the company of friends and family, including her two faithful canine companions, Mabel and Buster. Coffee shops, gardening, photography, journaling, and the serenity of sunrises are among her many passions. Erin also dedicates time to her spiritual journey, spending moments with God. Her zest for life makes Erin an inspiring presence both in and out of the office.


*INVEST, INCREASE, IMPACT is our mission statement, it does not promise or guarantee results.