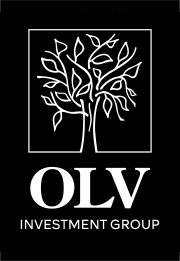 Meet the OLV Financial Advisors
---
Joel LaGore
President of Business Development, Financial Advisor, CFP®, AIF®
Within minutes of talking to Joel LaGore, you'll feel as if you've been friends for a lifetime! Joel's outgoing, welcoming, friendly personality often turns a client affiliation into deep, long-lasting friendship! This relationship-focused mindset leads Joel to constantly recreate and cultivate the financial planning process to provide clients with quality service.
Joel's first experience in the financial industry came when he interned for Dean Oliver in 1999. After gaining wisdom from Dean, Joel went on to become a personal banker with Huntington Bank, moving on to become a Team Leader with Huntington Investment Company. A few years later, Joel took his investment skills to Smith Barney. He stayed at this location until the financial crisis hit in 2008-2009 which created turmoil in the brokerage industry. In an effort to continue providing clients with quality service, Joel and his wife Sonya took a leap of faith and started LaGore Wealth Management. In 2012, Joel returned to join forces with his mentor, Dean Oliver, and friend, Jesse VanValin, to launch OLV Investment Group.
From their first date in 1999, Joel knew Sonya was "the one," and they were married only a year later. They have two musically talented daughters, one who is a singer/songwriter and the other whose dream is to be a concert violinist. The girls' talents lead the family to take many weekend trips to Nashville in an effort to support their musical aspirations. When not traveling to Tennessee, Joel works as a life group leader and spiritual life development team member, and sings on the worship team at Flushing Community Church. He enjoys serving the community through his work as an advisory committee member of the Flushing Community Fund. When he can sneak in a few minutes to relax, he's an avid golfer.
---
Jesse VanValin
President of Asset Management, Financial Advisor, AIF®
There's no such thing as an unsolvable problem for Jesse VanValin! As Partner and Financial Advisor at OLV Investment Group, Jesse's intense work ethic guides his relentless pursuit of solutions to the struggles we all face in making investment decisions. He channels his eagerness into researching and investigating companies, trends and patterns in the market in order to provide the most suitable options for individual clients. Jesse works closely with each client's retirement goals, seeking to deliver a workable, well thought out plan.
Jesse's varied career background as a carpenter, real estate agent and property manager drives him to fight for the success of every man. He relates on a personal level with clients from all types of backgrounds, which fosters his attentive personal service. However, after pursuing various careers, Jesse found his niche when he graduated from the University of Michigan-Flint with a degree in finance in 2006. Shortly after, he joined Dean Oliver's team, and in 2012 Dean Oliver, Joel Lagore and Jesse VanValin joined forces to create OLV Investment Group.
Jesse and his wife Libby have three "daddy's girl" daughters, who have inherited his intensity and desire to excel at all they do. He and his family are active members of Bethany Baptist Church, where he is a deacon and the head usher. When he's not managing client accounts and studying the markets, he loves spending time with family, enjoys woodworking projects and playing an occasional round of golf with friends.
---
Ben Oliver
Financial Advisor, AIF®

Ben Oliver's down-home, cheerful nature can make any stranger feel like a life-long friend. With his natural ability to listen and problem solve, he takes a relational and educational approach with each of his clients, focusing on their individual needs and desires.
Ben is a graduate of Lipscomb University, with an Interdisciplinary degree in American Studies. After college, he went on to work as a junior and senior high school teacher for three years. In 2014 he joined the OLV Investment Group team and has since earned his Series 7 and Series 66 along with his Health and Life Insurance License. Having had the opportunity to teach, Ben brings a dedication to research analysis with him to each OLV client meeting in order to provide thorough advice.
Having three children, and also being foster parents, Ben and his wife remain busy investing in the hearts, minds and lives of their little ones. As part of this investment, he and his family are involved at their church, First Presbyterian Church of Flint. Ben is definitely "no chicken" when it comes to hard work. In addition to working at OLV, raising a family and being active in his church, he also runs the centennial family farm, where he raises cattle, meat chickens, laying hens, honey & hay.
---
Scott Carty
Financial Advisor, CFP®, CWS®
In a word Scott Carty could be described as "ambitious." He is driven by his honesty, integrity, work ethic, compassion, care and strong desire to constantly improve. Scott uses these traits to help his clients reach their goals, probing through their wants and needs, analyzing their investments and income to help them find the best path to their goals.
After earning his degree from Rochester College in 2004, Scott worked in banking. He moved into the financial planning industry in 2007, and then owned his own financial planning firm before joining forces with OLV Investment Group in 2018. His experience in the financial realm and astute investment skills have been a great asset to the OLV team!
Scott and his wife have four active children! He keeps busy coaching his kids' soccer and basketball teams, and pushes his own athletic limits by participating in triathlons and marathons. He also stays involved in his church, NorthRidge Church in Plymouth, MI.
---
Dan LaGore
Financial Advisor

Daniel joined OLV in 2021 to align himself with a firm with values that matched his: grace, growth, grit and generosity. His warm and witty interaction with people sets them immediately at ease and he uses these skills to help build long-term relationships and trust with each of his clients. His investment philosophy is that investing is a marathon and not a sprint —clients have a better chance of reaching their goals by taking things one day at a time.
Daniel entered the financial and banking industry in 2004 after receiving his degree in finance from Central Michigan University. This experience allows him to build strategies that would help his clients reach their financial goals. "I am most passionate about identifying our clients' needs and developing strategies and plans to help ensure they meet their goals," said Daniel. "One of my strengths is developing open lines of communication and creating a level of comfort in which my client can feel like themselves."
Daniel has been married to his amazing wife, Megan, for nearly 20 years and has three energetic and fun-loving children: Kennedy, Liam and Hadley. They love spending time swimming, golfing, playing tennis and having fun on their trampoline. Walking the dog with Megan may be the activity he enjoys the most. The LaGores have lived in Macomb Township for nearly 20 years.
---
Marc Janca
Financial Advisor
Marc is a welcome addition to the OLV team. His bright and engaging personality draws people in. His cheerful disposition and in-depth knowledge of the financial industry make him a perfect fit for our clients. When it comes to your financial world, Marc Janca believes knowledge is your best friend. "When you know and are comfortable with your financial situation, you will have greater peace of mind," he says. "I get a lot of satisfaction out of helping clients work toward their financial goals."
Marc got his start in the industry in 2005 and started his career at the Royal Bank of Canada as an investment advisor. Upon moving to the United States, he spent ten years at Chase Bank where he learned a lot about what the industry has to offer. Today, he is a financial advisor who can offer investment and insurance products and services with confidence. Marc has a bachelor's degree in finance from the University of Windsor.
Marc and his wife, Ana, have two young daughters-Sasha and Dylan. "Family is very important to me," Marc says, adding that he spends most of his free time with immediate and extended family. In addition, Marc also serves on the board of the Roman James Foundation, which helps pay the funeral costs of Metro Detroit-area families who have lost a child in the neonatal intensive care unit. Marc and his wife started the foundation after losing their son, Roman James, in the NICU in 2015.