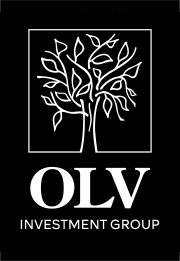 Meet the OLV Partners:
Different branches of the same tree
---

Sonya LaGore
Chief Executive Officer
"Keeping the office smoothly functioning as a cohesive unit provides timeliness, stability and an exceptional level of service our clients deserve and expect."
As appointed CEO of OLV Investment Group, Sonya LaGore is passionate about helping others live up to their God given protentional. She is honored and humbled to have the role and opportunity to pour into others' lives. In doing so, Sonya holds the staff accountable while drawing upon their personal strengths and bringing out the best of each one on the team.
Sonya LaGore earned her bachelor's degree in marketing from Rochester College in 2003, gained years of experience in management and marketing research, then went on to earn her Series 7 and Series 66 securities licenses. She understands the business world along with the ins and outs of the financial industry. She comprehends the numbers and anticipates the necessary processes and procedures the investment office demands. While balancing all the internal and external operational variables, she can organize the fine details providing a structured environment where tasks get done and projects accomplished. She strives for growth of the company, as a whole, as well as growth of each individual, being unified to provide excellent service, and being generous with all that is entrusted to us.
Sonya and her husband Joel have two beautiful daughters whose musical talents often lead them to perform on stages around the state! Faith is also a major focus for Sonya and her family, and so she is part of the spiritual formation committee and co-leads a Life Group with Joel at Flushing Community Church. Outside of church and family she uses her gift of giving to give back to the community. She is very involved in the Community Foundation of Greater Flint (CFGF) through which she serves as a Trustee, Chair of Finance, Flushing Area Fund committee member, and a Gen Forward committee member.
---
Jesse VanValin
President of Asset Management, Financial Advisor, AIF®
"Because my clients trust me, I'm tenacious in my efforts to serve them well."

There's no such thing as an unsolvable problem for Jesse VanValin! As Partner and Financial Advisor at OLV Investment Group, Jesse's intense work ethic guides his relentless pursuit of solutions to the struggles we all face in making investment decisions. He channels his eagerness into researching and investigating companies, trends and patterns in the market in order to provide the most suitable options for individual clients. Jesse works closely with each client's retirement goals, seeking to deliver a workable, well thought out plan.
Jesse's varied career background as a carpenter, real estate agent and property manager drives him to fight for the success of every man. He relates on a personal level with clients from all types of backgrounds, which fosters his attentive personal service. However, after pursuing various careers, Jesse found his niche when he graduated from the University of Michigan-Flint with a degree in finance in 2006. Shortly after, he joined Dean Oliver's team, and in 2012 Dean Oliver, Joel Lagore and Jesse VanValin joined forces to create OLV Investment Group.
Jesse and his wife Libby have three "daddy's girl" daughters, who have inherited his intensity and desire to excel at all they do. He and his family are active members of Bethany Baptist Church, where he is a deacon and the head usher. When he's not managing client accounts and studying the markets, he loves spending time with family, enjoys woodworking projects and playing an occasional round of golf with friends.
---
Joel LaGore
President of Business Development, Financial Advisor, CFP®, AIF®
"Clients don't care how much you know, until they know how much you care."
Within minutes of talking to Joel LaGore, you'll feel as if you've been friends for a lifetime! Joel's outgoing, welcoming, friendly personality often turns a client affiliation into deep, long-lasting friendship! This relationship-focused mindset leads Joel to constantly recreate and cultivate the financial planning process to provide clients with quality service.
Joel's first experience in the financial industry came when he interned for Dean Oliver in 1999. After gaining wisdom from Dean, Joel went on to become a personal banker with Huntington Bank, moving on to become a Team Leader with Huntington Investment Company. A few years later, Joel took his investment skills to Smith Barney. He stayed at this location until the financial crisis hit in 2008-2009 which created turmoil in the brokerage industry. In an effort to continue providing clients with quality service, Joel and his wife Sonya took a leap of faith and started LaGore Wealth Management. In 2012, Joel returned to join forces with his mentor, Dean Oliver, and friend, Jesse VanValin, to launch OLV Investment Group.
From their first date in 1999, Joel knew Sonya was "the one," and they were married only a year later. They have two musically talented daughters, one who is a singer/songwriter and the other whose dream is to be a concert violinist. The girls' talents lead the family to take many weekend trips to Nashville in an effort to support their musical aspirations. When not traveling to Tennessee, Joel works as a life group leader and spiritual life development team member, and sings on the worship team at Flushing Community Church. He enjoys serving the community through his work as an advisory committee member of the Flushing Community Fund. When he can sneak in a few minutes to relax, he's an avid golfer.
---
Libby VanValin
Chief Communications Officer
"The OLV Team is more than a team; we're a family."

Ministry might as well be Libby VanValin's middle name because she lives to minister to others. As a Partner, Ministry Department Leader and the Humans Resources Manager of OLV Investment Group, Libby's number one priority is to build-up the OLV team members. She does this through organizing employee events, charitable giving and projects, service projects, overseas mission's trips, book/Bible studies, conducting hiring interviews, better understanding employee relationships through DISC personality exams and handling internal communications and paperwork.
Libby and her husband Jesse began working with Dean and Zan Oliver in 2006. The mentorship blossomed into a partnership, and OLV Investment Group was born in 2012. Libby's kind-hearted nature led her to earn a Bachelor of Science in Health Education from the University of Michigan-Flint, and she uses that same caring personality to strengthen the OLV "family."
Libby and Jesse have three spunky, bright girls (all born between 2008 and 2011). The girls' love for animals led the family to build a coop in their yard, where they raise chickens. Libby is active in her daughters' education and is the Vice Chair of Family Council Board at the Perry Innovation Center. When not ministering at work or home, Libby continues to minister at Bethany Baptist Church in Grand Blanc, MI where she is the Worship Team Leader and plays the keys each Sunday morning.