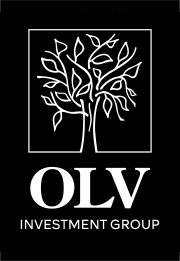 Support Staff
Our Executive Team, Advisory Team, and Support Team are committed to serving our clients. Our goal is to service our client's individual needs, as we uphold OLV's core values of *GRACE, GROWTH, GRIT, and GENEROSITY.
*GRACE, GROWTH, GRIT, and GENEROSITY is our value statement it does not promise or guarantee investment results or preservation of principal.
---
Patience Anderson
Marketing and Design Assistant
With parents who enjoyed long careers in advertising, Patience grew up in the world of marketing. She now plays a key role in helping OLV Investment Group create a different kind of generational impact for the families we serve.
From brand development to event planning, Patience is involved in all things marketing at OLV Investment Group. Her other responsibilities include graphic design, social media management, copywriting, photography, and videography. She attended Arizona State University, where she graduated Summa Cum Laude, and is a member of the National Society of Leadership and Success.
Patience, a resident of Grand Blanc, is a lifelong Michigander. When she's not in the office, Patience enjoys painting, reading, and working out, and she's looking to take up pottery. She also attends a local church and would love to someday use her skillset in missionary work.
---
Julie Bowers
Marketing and Design Associate
With her artistic skill and eye for color, you'll see Julie Bower's design talents on display in all sorts of OLV Investment Group communications, mailings, gifts, events and anywhere else she can add her creative touch!
Julie graduated from Central Michigan University in 1988 with a double Bachelor's degree in Graphic Design and Interior Design. From there she worked at a graphic design company, and then went on to the news advertising world before joining LaGore Wealth Management in 2009. When OLV Investment Group was formed in 2012, it was obvious that Julie's talents could help the new team! So, she came aboard, and has been involved in driving the company forward ever since.
Julie and her husband have two young-adult children: a daughter and a son. In addition to spending time with her family, she enjoys being the secretary and event organizer at Flushing Point Church of Christ. She also helped start the first Plant-Based Nutrient Support Group (PBNSG) small group in Genesee County and continues to be a hostess for this organization. When she's not keeping busy in the Flint and Genesee County area, her wanderlust guides her to the great outdoors and around the globe.
---
Rhonda Carmona
Officer Manager
Rhonda Carmona is the dedicated Office Manager at OLV Investment Group. Her expertise lies in delivering exceptional client experiences, and she derives great satisfaction from making sure that clients are well cared for. Rhonda's responsibilities encompass a wide range of tasks, as she works on everything from planning seminars and client events, to managing communication and operations in our Frisco office. We are blessed to have such a detailed and kind individual as a part of the OLV team.
Before joining OLV, Rhonda pursued a degree in Graphic Design at the Art Institute of Dallas. Boasting over nineteen years of experience as an Office Manager, Rhonda's organizational and managerial skills are key in helping to keep OLV running smoothly. Blessed by a wealth of experience, Rhonda is particularly adept at client-focused event planning. She believes that building genuine relationships with clients and making sure they are cared for are of the utmost importance.
Outside of the office, Rhonda finds joy in traveling to new places and exploring the underwater world through scuba diving. She treasures quality time spent with her friends and family. Born in Dallas, Texas, Rhonda has called the state home throughout her life. She has been happily married to her husband Gil for 15 years and feels blessed with three wonderful sons and four grandchildren. Rhonda's faith and family are primary, shaping her values and providing a strong foundation for her personal and professional endeavors.
---
Holly Casady
Lead Client Service Associate

Holly Casady isn't afraid of a new challenge! As Client Service Associate, she is responsible for keeping clients' paperwork prepared and processed as well as managing various other tasks to assist the financial advisors.
Holly's experiences range from clerking to corporate managing to software developing and computer programming. In 2019 Holly joined the OLV Investment Group team, bringing with her organizational abilities, an aptitude for technology, a detail-oriented mindset and the knack to quickly learn new skills.
Holly has a brown tabby named Sadie II and red-nosed pit-bull named Ares. Her hobbies and interests clearly display that she has a love for learning new things! She enjoys: tooling around on her motorcycle, singing (she sat on the Board of Directors for a 501c3 a cappella choir), reading (she's part of a neighborhood book club), hand quilting, cross stitching, gardening, walking, watching movies, playing cards and board games, American Sign Language and, as if the other hobbies weren't varied enough, she also enjoys assembling furniture.
---
Erin Colston
Client and Culture Assistant & Client Service Associate

Erin Colston is a vibrant force at OLV Investment Group. Working as both our Client Service Associate and Client and Culture Assistant she helps keep our Saginaw branch running smoothly. Erin's primary focus lies in partnering with Financial Advisors to streamline client paperwork and work alongside the advisory team as a support. Her unwavering dedication to clients and her passion for what she does make her an excellent encourager and member of the OLV family.
Erin's academic journey is a testament to her commitment to excellence. She earned a Bachelor of Science in Community Development from Central Michigan University, graduating magna cum laude. Her thirst for knowledge is unquenchable, evident in her property and casualty license as well as her health and life license. Erin thrives on continuous learning and eagerly shares her expertise with those around her.
Outside the financial world, Erin is a beacon of positivity and a whirlwind of activity. She finds joy in the company of friends and family, including her two faithful canine companions, Mabel and Buster. Coffee shops, gardening, photography, journaling, and the serenity of sunrises are among her many passions. Erin also dedicates time to her spiritual journey, spending moments with God. Her zest for life makes Erin an inspiring presence both in and out of the office.
---
Colleen Duncan
Supervising Client Service Associate
Colleen's main objective is ensuring all clients receive consistent, personal and exceptional attention. Her more than 25 years of experience as an executive assistant comes through in her dedication to people, attention to deadlines and commitment to meeting expectations.
Originally from the Chicagoland area, Colleen has lived in Germany, California, Georgia, Virginia, Texas and Michigan. She and her husband, Patrick, have three amazing children and nine perfect grandchildren. She loves serving in her church and stepping in to help wherever needed. Colleen loves to sing and actually met her husband while being in a band in the 80's as a lead singer.  In her leisure, she enjoys spending time with family and traveling.
---
Natalie Epperson
Client and Culture Assistant
Natalie's unwavering commitment to excellence and her innate kindness make her an ideal fit for OLV. As a Client & Culture Assistant (CCA), she brings a rare combination of customer service and administrative expertise to the table. Natalie is a firm believer that every task, regardless of its size, deserves to be executed with the utmost excellence. This belief fuels her daily responsibilities, from appointment scheduling and mail delivery to organizing ministry events.
With a bachelor's degree in Commercial Writing from Pensacola Christian College, Natalie's professional journey spans 18-years during which she has refined her skills in various roles. Having served as an administrative secretary for a local church and a customer service representative for a local insurance agency, Natalie is a valuable addition to the OLV team.
Away from the office, Natalie cherishes time spent with her two adult children and their spouses. Her hobbies include reading, discovering and strolling along local trails, and learning new board games. Although she was born and raised in Chicago, Natalie has grown to love Michigan over the years, embracing its natural beauty and tight-knit communities.
---
Wendy Freeman
Compliance Associate
Wendy's love for detail and structure makes her a great fit for the role of Compliance Associate at OLV Investment Group. She brings over five years of experience as a Client Service Associate to her current position. Working to help OLV operate within the necessary guidelines and structures, Wendy is a valuable asset to the team.
Wendy is an alumnus of Schoolcraft College and Lansing Community College. With her dedication to detail and commitment to excellence, Wendy has grown along with OLV, having been on the team for over six years. Her role on the compliance team is an essential piece of our work at OLV.
The proud mother of two, Wendy enjoys attending their sports events and various activities. She is an active member of her local church and enjoys reading, shopping, and golfing with her husband in her spare time.
---
Kelsey Hare
Executive Administrative Assistant
Kelsey's constant quest for knowledge has been the motivating factor in her pursuing a career in the finance industry. Kelsey received her Bachelor of Finance from York College of Pennsylvania. She then went on to earn her MBA in Finance from Keller School of Management, while also being a busy mom, showing the tremendous grit with which she pursues life. She also received DeVry's Certificate of Academic Achievement during all three years.
Before joining OLV Investment Group, Kelsey's career in the financial service industry had been mainly working in the banking sector helping her customers pair their complex financial needs with solutions that she could bring to the table. In her current role at OLV Investment Group, Kelsey assists with data entry, attends client strategy reviews, and tends to clients with online access and service calls.
Kelsey and her family live in Genesee County, Michigan, where their children are involved in an array of sports and extracurricular activities. Kelsey's hard-earned skill set makes her an excellent addition to the OLV team.
---
Caitlyn Jaskiewicz
Office Manager & Client Service Associate

In the dynamic world of finance, Caitlyn Jaskiewicz plays an important role as both OLV Investment Group's Office Manager and Lead Client Service Associate. The conductor of seamless office operations in our Saginaw branch, she effortlessly juggles a multitude of responsibilities. From maintaining the operations of our Saginaw office to working on client paperwork, and scheduling. Her unwavering commitment to client satisfaction is truly a gifting.
Caitlyn's academic journey is one of relentless dedication, as she earned both an associate degree from Delta Community College as well as a bachelor's degree from Northwood University. There, she emerged as a shining star, graduating summa cum laude with a major in business and a minor in finance. Caitlyn's academic accolades represent her passion for numbers and an unwavering commitment to excellence.
Beyond her prowess in the financial realm, Caitlyn is a nature enthusiast. She thrives on outdoor adventures, exploring the world's wonders one destination at a time. Yet, her greatest joy lies in sharing unforgettable moments with her family, including her husband, Travis, and their son. We are so grateful to have Caitlyn as a member of the OLV team.
---
Marcie Owsinski
Client Service Associate
Marcie Owsinski is a dedicated Client Service Associate (CSA) at OLV Investment Group, working diligently in our Flint office. Joining the company in 2023, Marcie plays a vital role in supporting the advisor team by efficiently processing all necessary paperwork and procedures to ensure seamless client services. Marcie excels in areas that demand meticulous attention to detail, adherence to processes, and consistency, making her a great fit for our Flint team.
Despite starting her career in a different field, Marcie's passion for customer satisfaction remains unwavering. Previously, she pursued cosmetology studies at Mott Community College and enjoyed over two decades in the professional beauty industry. However, when life presented her with an unexpected opportunity for a fresh start, Marcie fearlessly embraced it, eager to acquire new skills and explore uncharted professional territories.
Beyond her professional pursuits, Marcie finds solace and joy in gardening, a hobby she hopes to someday master. Additionally, she finds fulfillment in crafting, camping, and even indulging in archery. Residing in Flint for the past 19 years, Marcie cherishes her role as a mother to three wonderful children and a supportive wife to her amazing husband.
---
Jenny Rose
Executive Administrative Assistant
A dedicated and compassionate individual, Jenny has joined OLV in the role of Executive Administrative Assistant. Working to keep office activities running smoothly, Jenny's position allows her to work across multiple departments, assisting with projects in Administration, HR, Operations, Hospitality and Marketing. It hasn't taken long at all to see that Jenny is a perfect fit for the OLV team.
A mother of four, Jenny values spending time with her family. Jenny worked at the school her children attended for 15 years and became known as the 'Mom' of the school. Bringing her skills from office administration, Jenny is excited to begin a new chapter and a new career at OLV Investment Group.
Jenny and her husband, Wally, married for 28 years, enjoy walks, bike and motorcycle rides, traveling to visit their children and being grandparents. They are active community members, with Wally working at Reach the Forgotten, a jail ministry. They cherish witnessing God's transformative work in the ministry. Jenny embraces her role at OLV, excited to connect with her co-workers and engage in the organization's vibrant culture.
---
Bernadette Rainear
Supervising Client Service Associate
Bernadette Rainear's straightforward, systematic and results-oriented work ethic gives her the ability to make the paperwork process as smooth as possible for OLV clients. Her history as a school teacher makes her the perfect fit for the role of Supervising Client Service Associate (SCSA) in which she trains new Client Service Associates and educates the staff when operational processes and procedures are updated. Additionally, as "Transitions Specialist" Bernadette manages the process of transferring client accounts and relationships to OLV Investment Group when a new financial advisor is hired.
Bernadette earned a Bachelor's and Masters degree in education and has a lengthy teaching history of 12 years, but she took a slight detour 10 years ago when she was hired to work "part-time" for Dean Oliver. Little did she know this would launch her career in the financial industry. She is an integral part of the OLV staff and leads with passion and conviction.
Bernadette and her husband have been married since 1993. They are the proud parents of two gifted children. Bernadette has Kettlebell certifications, attends yoga weekly and likes to walk and run. She's also involved in Mayfair Bible Church, where she is part of a small group.
---
Amaris Roman
Client Service Associate
Amaris Roman is a motivated Client Service Associate at OLV Investment Group with over four years of experience working in the hospitality and finance industries. She attended Texas Tech University in 2021, pursuing a bachelor's degree in business administration.
Thriving on diverse challenges, Amaris leads with integrity, adaptability, and confidence. Her strong work ethic allows her to pursue a full-time career and her degree in business simultaneously. Her enthusiasm for exceptional client service and helping those in need extends beyond her work, making her a great fit for the OLV Team!
Born in Washington D.C and raised primarily in Frisco, TX, Amaris has made a positive impact in her community and values the lasting relationships she's gained over the years. In her free time, Amaris enjoys reading, crafting, exploring entrepreneurial opportunities, and volunteering at her local Church.
---
Scarlett Williamson
Client and Culture Assistant
Meet Scarlett! Her role as a Client and Culture Assistant for our Livonia office encompasses a myriad of tasks. She handles everything from scheduling client reviews, managing in-office client experiences, and helping to organize various internal events and team building activities. Scarlett makes sure our Livonia office is well supplied and running smoothly. She joined OLV in May of 2023 and has been a wonderful fit for the OLV team, as she shares many of the same core values and principles that drive our firm.
Born and raised in the Farmington area, Scarlett pursued her undergraduate studies at The University of Michigan in Ann Arbor before transferring to Belmont University in Nashville, Tennessee. There she completed her Bachelor of Business Administration. Her robust background is a rich tapestry of experiences in administrative operations, client services, and notably in spearheading complex projects. We are overjoyed that Scarlett has decided to be a part of our workplace family.
Away from the office, Scarlett finds joy in an array of hobbies and interests that keep her life balanced and vibrant. A dedicated supporter of the University of Michigan sports events, she never misses an opportunity to cheer on the teams. Scarlett's love for travelling and attending concerts speaks to her adventurous spirit. An ardent animal lover, Scarlett often spends quality time with animals and finds artistic expression in photography.