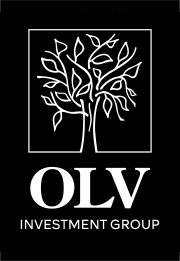 OLV Team
---
Leah Baragar
Executive Administrative Assistant
Leah Baragar is always up for a challenge. She takes every opportunity to learn and grow, and she brings that can-do attitude to her role as Executive Administrative Assistant. Leah appreciates working for a company that embodies grace, hard work and excellence while serving others.
Leah joined the OLV Investment Group team in 2021. Along with her extensive administrative experience, she is a Certified Human Behavior Consultant with Personality Insights, Inc. A teacher at heart, Leah is passionate about teaching and helping others learn, understand, and apply their learning to all areas of life.
The mother of three adult children, Leah lives in Grand Blanc, Michigan, where she relocated after living in Fenton, Michigan for 18 years. Away from work, she loves reading, learning new things, traveling, going for walks, and participating in various activities with family and friends. She is also a talented gluten-free baker and loves creating gluten-free recipes with great taste and texture.
---
Mary Martha Beaudrie
Client Service Associate
From a young age, Mary Martha was inspired to join the financial industry as she watched her dad affect lives through his insurance and financial advising company. She feels that the financial industry is the perfect fit for her to help others in a meaningful way.
Mary Martha works in the Livonia office helping with the scheduling, filing and data entry. She is a graduate of Michigan State University (MSU) with degrees in animal science and economics as well as a minor in data analysis.
Before joining OLV, Mary Martha rowed for MSU and for USRowing's Under 23 National Team. In her spare time, she still loves to row, as well as read and spend as much time as possible outside.
---
Julie Bowers
Marketing and Advertising Director
With her artistic skill and eye for color, you'll see Julie Bower's design talents on display in all sorts of OLV Investment Group communications, mailings, gifts, events and anywhere else she can add her creative touch!
Julie graduated from Central Michigan University in 1988 with a double Bachelor's degree in Graphic Design and Interior Design. From there she worked at a graphic design company, and then went on to the news advertising world before joining LaGore Wealth Management in 2009. When OLV Investment Group was formed in 2012, it was obvious that Julie's talents could help the new team! So, she came aboard, and has been involved in driving the company forward ever since.
Julie and her husband have two young-adult children: a daughter and a son. In addition to spending time with her family, she enjoys being the secretary and event organizer at Flushing Point Church of Christ. She also helped start the first Plant-Based Nutrient Support Group (PBNSG) small group in Genesee County and continues to be a hostess for this organization. When she's not keeping busy in the Flint and Genesee County area, her wanderlust guides her to the great outdoors and around the globe.
---
Holly Casady
Client Service Associate

Holly Casady isn't afraid of a new challenge! As Client Service Associate, she is responsible for keeping clients' paperwork prepared and processed as well as managing various other tasks to assist the financial advisors.
Holly's experiences range from clerking to corporate managing to software developing and computer programming. In 2019 Holly joined the OLV Investment Group team, bringing with her organizational abilities, an aptitude for technology, a detail-oriented mindset and the knack to quickly learn new skills.
With the sun setting on the beautiful Fiji ocean waters, Holly's 2019 beach wedding could easily be a scene in a romantic movie! But her husband isn't her only love – she also has a brown tabby named Sadie II and red-nosed pit-bull named Ares. Her hobbies and interests clearly display that she has a love for learning new things! She enjoys: tooling around on her motorcycle, singing (she sat on the Board of Directors for a 501c3 a cappella choir), reading (she's part of a neighborhood book club), hand quilting, cross stitching, gardening, walking, watching movies, playing cards and board games, American Sign Language and, as if the other hobbies weren't varied enough, she also enjoys assembling furniture.
---
Vince Flippo
Financial Professional
Vince Flippo's experience in the financial industry spans over five decades. Under the recruitment of Dean Oliver, Vince joined the OLV Investment Group family in 2019. He brings his humor, gentle demeaner and experience to the team.
Vince began his career in the life insurance business. His desire to offer transparency to his clients led him to the financial industry. It was at this point he began his entrepreneurship as a financial planner. His business grew through the years, but after the passing of his wife he took some personal time. During this time, OLV Investment Group invited Vince to join the team and return to servicing his clients with care and dedication. So, in November 2019 Vince became a Financial Professional at OLV Investment Group.
Vince and his wife, Radine had eight children/step-children in total. The children are now grown and live in various places across the country. Vince enjoys going to his condo in Florida where he soaks up the warm sunshine in the winter months
---
Wendy Freeman
Client Service Associate
Wendy Freeman may be humble, but her work is definitely something of which to be proud! As Client Service Associate, she ensures the advisors' days are well organized and prepared in order to better assist clients with their accounts. Her behind-the-scenes work is a vital part of keeping the OLV Investment Group team's day-to-day tasks operating smoothly and efficiently.
Wendy studied at Schoolcraft College and Lansing Community College. From there she worked in retail management and then was a pharmaceutical technician before joining the OLV team in 2017.
Wendy and her husband are the proud parents of two children, a son and a daughter. She enjoys attending the kids' sports events and other various activities. She uses her sweet personality at Flushing Community Church where she serves at the Welcome Desk. Her hobbies include reading, shopping and golfing with her husband.
---
Andrew Harris
Paraplanner
Andrew Harris is a driven and dedicated young man. He thrives in setting goals and meeting them. These skills bring incredible energy to his team and make him a perfect fit for his role as a Paraplanner.
Andrew's customer service and coaching background have taught him how to meet people where they are and to serve them well! He also obtained his bachelor's degree in Business Finance, so his love for this industry runs deep. His youth brings an exciting energy that is invigorating! He has a passion for people that is contagious and can often be found neck high in articles-deepening his knowledge to better serve the clients of OLV.
Andrew has a heart for teens and in his free time you will find him coaching high school basketball. He also enjoys cooking-especially his specialty-Chicken Alfredo. Yum!
---
Ammar Muhammad
Paraplanner

Ammar's tenacity and focus to accomplish what he has set his mind to is inspiring! He is incredibly adaptable and a quick learner which makes him the perfect complement to the OLV team and a great fit in the role of Paraplanner.
Born in Dubai, Ammar moved to the States to continue his studies at the University of Michigan where he completed his bachelor's degree in Business Finance and Economics and then went on to pursue his master's degree in Finance from the University of Missouri. His capacity for research and knowledge brings immense value to OLV. He also loves people and has a charming way of engaging people of all ages.
Ammar is married to his beautiful bride, Areen. They are the proud parents of a beautiful baby girl, Irha-which in Arabic means, "God's gift". She is a wonderful addition to their family! They also just moved back to Michigan from Texas, where they started their married life together. In his free time, Ammar spends every waking moment with his wife and daughter as they seek to build a new life here.
---
Hanni Oliver
Culture and Communications Assistant
Hanni's love for people is contagious! Her bright, fun-loving disposition makes her the perfect complement to our OLV team! Her people-skills, along with her hard-working nature, allow her to excel at her role on the Ministry/Hospitality team. She is often the first voice you hear when you call and the first face to greet you upon arrival in the Flint office. She serves our clients and staff with the utmost care and seeks to brighten everyone's day.
Hanni went to work in 2002 for her parents, Dean and Zan Oliver (founders of OLV), where she began learning the documentation side of the financial industry. She worked for them on-and-off for a total of five years as she began growing her family. Before that, she had attended high school with Sonya LaGore, Jesse and Libby VanValin. So, the OLV Investment Group "family" naturally became a welcome place for her when she returned to the industry in 2019.
Hanni is a busy mom of three high-energy boys. She spends much of her time outdoors with her kids, biking, swimming, sledding, hiking and more. In addition to bringing up her boys, Hanni is also an active member of Bethany Baptist Church in Grand Blanc.
---
Bernadette Rainear
Transition Specialist & CSA Supervisor
Bernadette Rainear's straightforward, systematic and results-oriented work ethic gives her the ability to make the paperwork process as smooth as possible for OLV clients. Her history as a school teacher makes her the perfect fit for the role of Client Service Associate (CSA) Supervisor in which she trains new Client Service Associates and educates the staff when operational processes and procedures are updated. Additionally, as "Transitions Specialist" Bernadette manages the process of transferring client accounts and relationships to OLV Investment Group when a new financial advisor is hired.
Bernadette earned a Bachelor's and Masters degree in education and has a lengthy teaching history of 12 years, but she took a slight detour 10 years ago when she was hired to work "part-time" for Dean Oliver. Little did she know this would launch her career in the financial industry. She is an integral part of the OLV staff and leads with passion and conviction.
Bernadette and her husband have been married since 1993. They are the proud parents of their son, who is a Midshipman at the United States Naval Academy (USNA), and they count down the days until their next visit with him. They have also been blessed and gifted with their daughter, who is an active high school student. When not attending her daughter's volleyball and soccer games or horse shows, she enjoys exercising. She has Kettlebell certifications, attends yoga weekly and likes to walk and run. She's also involved in Mayfair Bible Church, where she is part of a small group.
---
Haley Townsley
Culture and Communications Assistant

Haley Townsley is extraordinarily gifted in making people feel loved and welcome. She happily engages with them in a friendly and inviting way, so no one is a stranger for long! These qualities make her the perfect fit for her role as a Culture and Communications Assistant. Haley is the first face you see when walking through the doors of our OLV Livonia office and your day will be impacted for the better because of it!
Haley's previous work at a local coffee house, and as a leasing consultant in an apartment complex, taught her how to build relationships, serve people well, and make them feel special. Her fast-paced jobs required her to juggle multiple demands and trouble shoot regularly. These skills are an incredible asset to the OLV team as she tends to the office and its wide variety of needs.
Haley married the love of her life, Ethan, in 2020. A pandemic certainly offered a vastly different and unique wedding experience! She also has a tiny dog, Boo, who is her fur baby of 10 years. In her free time, you will find Haley playing softball and hand making lots of beautiful crafts and wood projects. Haley and her husband are active members and participants at Northridge-their local church.