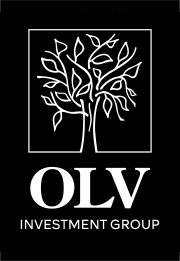 OLV Team
Our Advisory Team, Service Team, and Support Team are committed to serving our clients. Our goal is to service our client's individual needs, as we uphold OLV's core values of GRACE, GROWTH, GRIT, and GENEROSITY.
---
Patience Anderson
Marketing Assistant
With parents who enjoyed long careers in advertising, Patience grew up in the world of marketing. She now plays a key role in helping OLV Investment Group create a different kind of generational impact for the families we serve.
From brand development to event planning, Patience is involved in all things marketing at OLV Investment Group. Her other responsibilities include graphic design, social media management, copywriting, photography, and videography. She attended Arizona State University, where she graduated Summa Cum Laude, and is a member of the National Society of Leadership and Success.
Patience, a resident of Grand Blanc, is a lifelong Michigander. When she's not in the office, Patience enjoys painting, reading, and working out, and she's looking to take up pottery. She also attends a local church and would love to someday use her skillset in missionary work.
---
Julie Bowers
Marketing and Advertising Director
With her artistic skill and eye for color, you'll see Julie Bower's design talents on display in all sorts of OLV Investment Group communications, mailings, gifts, events and anywhere else she can add her creative touch!
Julie graduated from Central Michigan University in 1988 with a double Bachelor's degree in Graphic Design and Interior Design. From there she worked at a graphic design company, and then went on to the news advertising world before joining LaGore Wealth Management in 2009. When OLV Investment Group was formed in 2012, it was obvious that Julie's talents could help the new team! So, she came aboard, and has been involved in driving the company forward ever since.
Julie and her husband have two young-adult children: a daughter and a son. In addition to spending time with her family, she enjoys being the secretary and event organizer at Flushing Point Church of Christ. She also helped start the first Plant-Based Nutrient Support Group (PBNSG) small group in Genesee County and continues to be a hostess for this organization. When she's not keeping busy in the Flint and Genesee County area, her wanderlust guides her to the great outdoors and around the globe.
---
Holly Casady
Lead Client Service Associate

Holly Casady isn't afraid of a new challenge! As Client Service Associate, she is responsible for keeping clients' paperwork prepared and processed as well as managing various other tasks to assist the financial advisors.
Holly's experiences range from clerking to corporate managing to software developing and computer programming. In 2019 Holly joined the OLV Investment Group team, bringing with her organizational abilities, an aptitude for technology, a detail-oriented mindset and the knack to quickly learn new skills.
Holly has a brown tabby named Sadie II and red-nosed pit-bull named Ares. Her hobbies and interests clearly display that she has a love for learning new things! She enjoys: tooling around on her motorcycle, singing (she sat on the Board of Directors for a 501c3 a cappella choir), reading (she's part of a neighborhood book club), hand quilting, cross stitching, gardening, walking, watching movies, playing cards and board games, American Sign Language and, as if the other hobbies weren't varied enough, she also enjoys assembling furniture.
---
Spencer Comps
Financial Professional
As a former small business owner, Spencer was inspired to shift careers into the financial services industry by a former client in the financial industry. Today, the shoe is on the other foot, as Spencer hopes to inspire the many retirees and pre-retirees, he is honored serve.
Spencer is a financial professional who can offer both investment and insurance products and services. He is passionate about helping clients with investing and tax savings. Spencer provides advisory assistance, paraplanning, and case planning. He enjoys any opportunity he gets to meet face-to-face with clients and discuss their financial goals.
Spencer was born and raised in West Bloomfield, Michigan. He enjoys getting to work out and experiencing all things outdoors. Some of his favorite activities include hunting and archery. Spencer's ambition for learning and growth makes him a great fit for OLV.
---
Colleen Duncan
Lead Client Service Associate
Colleen's main objective is ensuring all clients receive consistent, personal and exceptional attention. Her more than 25 years of experience as an executive assistant comes through in her dedication to people, attention to deadlines and commitment to meeting expectations.
Originally from the Chicagoland area, Colleen has lived in Germany, California, Georgia, Virginia, Texas and Michigan. She and her husband, Patrick, have three amazing children and nine perfect grandchildren. She loves serving in her church and stepping in to help wherever needed. Colleen loves to sing and actually met her husband while being in a band in the 80's as a lead singer.  In her leisure, she enjoys spending time with family and traveling.
---
Madison Freeman
Client Service Associate
Madison is a Client Service Associate for OLV Investment Group, where she brings her passion for serving others to her work every day. After earning her degree in accounting from The University of Michigan, Madison joined the OLV team and quickly established herself as a valuable fulltime member of the team.
Madison is a woman deeply committed to helping others. She believes that the financial industry is the perfect outlet for her desire to make a positive impact in people's lives.
Born and raised in Davison, Madison enjoys spending time with her friends, parents, and sister. She also has a passion for gardening and has 15 plants in her collection. In her free time, she enjoys lake days, reading, and pursuing her faith as a follower of Jesus.
---
Wendy Freeman
Compliance Associate
Wendy's love for detail and structure makes her a great fit for the role of Compliance Associate at OLV Investment Group. She brings over five years of experience as a Client Service Associate to her current position. Working to help OLV operate within the necessary guidelines and structures, Wendy is a valuable asset to the team.
Wendy is an alumnus of Schoolcraft College and Lansing Community College. With her dedication to detail and commitment to excellence, Wendy has grown along with OLV, having been on the team for over six years. Her role on the compliance team is an essential piece of our work at OLV.
The proud mother of two, Wendy enjoys attending their sports events and various activities. She is an active member of her local church and enjoys reading, shopping, and golfing with her husband in her spare time.
---
Chloe Guingrich
Client and Culture Assistant
As a confident and personable member of the OLV team, Chloe is passionate about bringing people together. Connecting well with the team, her enthusiasm is evident and shines throughout the office. Chloe is a valuable member of our team, and her easygoing personality and ability to foster community within the office make her a great fit for the role of CCA. As Culture and Communications Assistant, she engages with clients and ensures that client services are excellent.
Chloe joined the firm in 2022. She graduated with a bachelor's degree in criminal justice and a minor in sociology from Oakland University in Oakland County, Michigan.
As a new resident of Detroit, Chloe loves exploring her new hometown. When she is not assisting her team, she loves to be with friends. A frequent camper and hiking enthusiast, Chloe enjoys spending time outdoors.
---
Kelsey Hare
Executive Administrative Assistant
Kelsey's constant quest for knowledge has been the motivating factor in her pursuing a career in the finance industry. Kelsey received her Bachelor of Finance from York College of Pennsylvania. She then went on to earn her MBA in Finance from Keller School of Management, while also being a busy mom, showing the tremendous grit with which she pursues life. She also received DeVry's Certificate of Academic Achievement during all three years.
Before joining OLV Investment Group, Kelsey's career in the financial service industry had been mainly working in the banking sector helping her customers pair their complex financial needs with solutions that she could bring to the table. In her current role at OLV Investment Group, Kelsey assists with data entry, attends client strategy reviews, and tends to clients with online access and service calls.
Kelsey and her family live in Genesee County, Michigan, where their children are involved in an array of sports and extracurricular activities. Kelsey's hard-earned skill set makes her an excellent addition to the OLV team.
---
Ammar Muhammad
Research Analyst

Ammar's tenacity and focus to accomplish what he has set his mind to is inspiring! He is incredibly adaptable and a quick learner which makes him the perfect complement to the OLV team and a great fit in the role of Paraplanner.
Born in Dubai, Ammar moved to the States to continue his studies at the University of Michigan where he completed his bachelor's degree in Business Finance and Economics and then went on to pursue his master's degree in Finance from the University of Missouri. His capacity for research and knowledge brings immense value to OLV. He also loves people and has a charming way of engaging people of all ages.
Ammar is married to his beautiful bride, Areen. They are the proud parents of a beautiful baby girl, Irha-which in Arabic means, "God's gift". She is a wonderful addition to their family! They also just moved back to Michigan from Texas, where they started their married life together. In his free time, Ammar spends every waking moment with his wife and daughter as they seek to build a new life here.
---
Hanni Oliver
Client Service Associate
Hanni's love for people is contagious! Her bright, fun-loving disposition makes her the perfect complement to our OLV team! Her people-skills, along with her hard-working nature, allow her to excel at her role as Client Service Associate. She is often the first voice you hear when you call and the first face to greet you upon arrival in the Flint office. She serves our clients and staff with the utmost care and seeks to brighten everyone's day.
Hanni went to work in 2002 for her parents, Dean and Zan Oliver (founders of OLV), where she began learning the documentation side of the financial industry. She worked for them on-and-off for a total of five years as she began growing her family. Before that, she had attended high school with Sonya LaGore, Jesse and Libby VanValin. So, the OLV Investment Group "family" naturally became a welcome place for her when she returned to the industry in 2019.
Hanni is a busy mom of three high-energy boys. She spends much of her time outdoors with her kids, biking, swimming, sledding, hiking and more. In addition to bringing up her boys, Hanni is also an active member of Bethany Baptist Church in Grand Blanc.
---
Bernadette Rainear
Supervising Client Service Associate
Bernadette Rainear's straightforward, systematic and results-oriented work ethic gives her the ability to make the paperwork process as smooth as possible for OLV clients. Her history as a school teacher makes her the perfect fit for the role of Supervising Client Service Associate (SCSA) in which she trains new Client Service Associates and educates the staff when operational processes and procedures are updated. Additionally, as "Transitions Specialist" Bernadette manages the process of transferring client accounts and relationships to OLV Investment Group when a new financial advisor is hired.
Bernadette earned a Bachelor's and Masters degree in education and has a lengthy teaching history of 12 years, but she took a slight detour 10 years ago when she was hired to work "part-time" for Dean Oliver. Little did she know this would launch her career in the financial industry. She is an integral part of the OLV staff and leads with passion and conviction.
Bernadette and her husband have been married since 1993. They are the proud parents of two gifted children. Bernadette has Kettlebell certifications, attends yoga weekly and likes to walk and run. She's also involved in Mayfair Bible Church, where she is part of a small group.
---
Zach Wilcox
Client Relations Assistant
Getting to know clients on a personal level is just one reason Zach joined OLV Investment Group. His experience in banking and passion for helping others make him a great fit for the role of Client Relations Assistant.
Before joining the OLV team, Zach spent several years working in banking. He served as a personal banker and branch service manager for Huntington Bank and as a member rep for Sovita Credit Union.
Away from the office, Zach loves spending time with his children, Wes and Audrey, as well as exploring northern Michigan, reading, and playing for local rugby clubs. Zach also actively attends Holy Rosary Church in Flint.