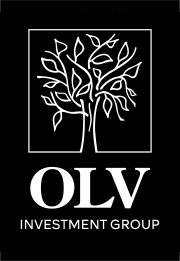 Team VanValin
---
Thanks to our wonderful clients, OLV has been blessed with continued growth. With this growth, it remains our commitment to provide you, your referrals, friends, and family with great service and advice, in a timely manner. To ensure that the mainstay of these relationships continues to be prompt and personalized service, our company is structed into Advisory and Service Teams.
Advisory Team
Jesse VanValin
President of Asset Mgt, Financial Advisor, AIF®
Dan LaGore
Financial Advisor, AIF®
Jesse VanValin
President of Asset Mgt, Financial Advisor, AIF®
There's no such thing as an unsolvable problem for Jesse VanValin! As Partner and Financial Advisor at OLV Investment Group, Jesse's intense work ethic guides his relentless pursuit of solutions to the struggles we all face in making investment decisions. He channels his eagerness into researching and investigating companies, trends and patterns in the market in order to provide the most suitable options for individual clients. Jesse works closely with each client's retirement goals, seeking to deliver a workable, well thought out plan.

Jesse's varied career background as a carpenter, real estate agent and property manager drives him to fight for the success of every man. He relates on a personal level with clients from all types of backgrounds, which fosters his attentive personal service. However, after pursuing various careers, Jesse found his niche when he graduated from the University of Michigan-Flint with a degree in finance in 2006. Shortly after, he joined Dean Oliver's team, and in 2012 Dean Oliver, Joel Lagore and Jesse VanValin joined forces to create OLV Investment Group.

Jesse and his wife Libby have three "daddy's girl" daughters, who have inherited his intensity and desire to excel at all they do. He and his family are active members of Bethany Baptist Church, where he is a deacon and the head usher. When he's not managing client accounts and studying the markets, he loves spending time with family, enjoys woodworking projects and playing an occasional round of golf with friends.
Dan LaGore
Financial Advisor, AIF®
Daniel joined OLV in 2021 to align himself with a firm with values that matched his: grace, growth, grit and generosity. His warm and witty interaction with people sets them immediately at ease and he uses these skills to help build long-term relationships and trust with each of his clients. His investment philosophy is that investing is a marathon and not a sprint —clients have a better chance of reaching their goals by taking things one day at a time.

Daniel entered the financial and banking industry in 2004 after receiving his degree in finance from Central Michigan University. This experience allows him to build strategies that would help his clients reach their financial goals. "I am most passionate about identifying our clients' needs and developing strategies and plans to help ensure they meet their goals," said Daniel. "One of my strengths is developing open lines of communication and creating a level of comfort in which my client can feel like themselves."

Daniel has been married to his amazing wife, Megan, for nearly 20 years and has three energetic and fun-loving children: Kennedy, Liam and Hadley. They love spending time swimming, golfing, playing tennis and having fun on their trampoline. Walking the dog with Megan may be the activity he enjoys the most. The LaGores have lived in Macomb Township for nearly 20 years.

.
Service Team
Colleen Duncan
Lead Client Service Associate
Holly Casady
Client Service Associate
Colleen Duncan
Lead Client Service Associate
Holly Casady
Client Service Associate
Holly Casady isn't afraid of a new challenge! As Client Service Associate, she is responsible for keeping clients' paperwork prepared and processed as well as managing various other tasks to assist the financial advisors.

Holly's experiences range from clerking to corporate managing to software developing and computer programming. In 2019 Holly joined the OLV Investment Group team, bringing with her organizational abilities, an aptitude for technology, a detail-oriented mindset and the knack to quickly learn new skills.

With the sun setting on the beautiful Fiji ocean waters, Holly's 2019 beach wedding could easily be a scene in a romantic movie! But her husband isn't her only love – she also has a brown tabby named Sadie II and red-nosed pit-bull named Ares. Her hobbies and interests clearly display that she has a love for learning new things! She enjoys: tooling around on her motorcycle, singing (she sat on the Board of Directors for a 501c3 a cappella choir), reading (she's part of a neighborhood book club), hand quilting, cross stitching, gardening, walking, watching movies, playing cards and board games, American Sign Language and, as if the other hobbies weren't varied enough, she also enjoys assembling furniture.