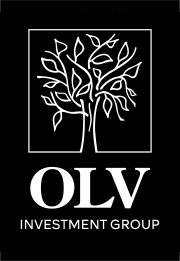 Charitable Events
---
Boys & Girls Club – 2023
Earlier this month, the OLV team had the privilege of participating in a service day with the Boys and Girls Club of Greater Flint, and it was truly an honor to serve our community in such a meaningful way. At OLV Investment Group, we are committed to making a positive impact on the world around us, and that commitment is driven by our core values of Grace, Growth, Grit, and Generosity.
We believe that every child deserves a safe, supportive environment in which to learn, grow, and thrive, and our work with the Boys and Girls Club of Greater Flint is a reflection of that belief. As a company, we are committed to cultivating futures, both for our clients and for the broader community.
---
In Memory of Dean K. Oliver
It has been a very strange year for us all. Many of us are dealing with situations that we never thought could be possible. This has created a unique and unsettling environment in which we lost our beloved founder Dean Oliver.
Dean was one of the most humble and genuine people we have ever encountered and lived his life treating others with dignity and the utmost respect. He always took time out of his day to acknowledge everyone he encountered, considering their needs above his. Loving and serving people well was one of Dean's greatest passions.
Some of you may not know this about Dean, but another great passion of his was his love of history. There are many ways this passion was expressed in Dean's life-I'm sure many of you have had conversations around the art he was surrounded by, rich in history and meaning. He also loved researching, reading, and discussing anything to do with the Civil War, World War II, and the Industrial Revolution. Dean's love for all things history started at a young age. As a senior in high school Dean worked at Greenfield Village driving people around in a Model T. The Henry Ford museum and Greenfield Village captured his heart and mind and it was one of his favorite spots to visit. He spent countless hours combing through the depth of history found there and he delighted in introducing people to this hidden gem.
In light of this it is in Dean's honor that OLV Investment Group has purchased a bench "In memory of Dean K Oliver-For a lifetime of service" at one of his favorite places, Greenfield Village. We invite you to stop by Greenfield Village, outside the Miller School, and visit Dean's bench. It will no doubt be a loving place of reflection, rest, and a reminder of a life well lived. Should you visit we would love to see a picture of you with the bench. Send us your photo's and we will share them on our Facebook Page. Click here to see more pictures! What a fun way for us all to remember him and the impact he has had on us all – he will be forever missed!
---
Operation Christmas Child
October 2019
Love comes in all shapes in sizes, and this time it came in the shape of a shoebox! OLV Investment Group has a heart for children, and that's why this year a team of employees, family and friends gathered to fill eight-hundred shoeboxes with toys, hygiene items, flashlights and a note of love to send to children in need around the world.
This is the eighth year OLV Investment Group has participated in the Operation Christmas Child service project. The team assembled the shoeboxes, stuffed them to the brim with soccer balls, footballs, air pumps to inflate the balls, baby dolls, bouncy balls, bracelets, notebooks, pens, pencils, erasers, pencil sharpeners, bars of soap, bandanas, wash cloths, flashlights and more. The last item to be inserted was a note from the OLV staff, telling each and every child they are loved and valued.
As part of OLV's core pillar of "generosity," we feel it is vital to give back to the community, whether here at home or around the world. If you would like to join us in making a difference in a child's life, visit the Operation Christmas Child website by clicking here, where you can learn more about how you can fill a shoebox to send to a child in need.
---
OLV – Boys & Girls Club Service Day
May 2019
Each employee at OLV Investment Group has a heart for children. So, when the team met with the Boys and Girls Club of Greater Flint, it was an instant connection. "The way that they serve and empower vulnerable children speaks to a lot of us here," Libby VanValin, OLV President of Culture and Communication, explained.
That's why on May 8, 2019 all fifteen OLV employees took time out of their day to do manual labor at the Boys and Girls Club of Greater Flint location. "The leaders at Boys and Girls club told us it would take them days to move the 30 yards of mulch for the playground. We took that as a challenge and moved it all in 50 minutes," Libby laughed. Not only did the team surpass the club's expectation for the playground, the hardworking group also cleaned the building, organized some of their donations, and mowed their medicine wheel garden. The Boys and Girls club was astonished and grateful for the amount of work completed.
When asked why OLV was able to do so much work in a single day, Libby said, "Grace, Growth, Grit and Generosity are the core values that reflect our company. It really is that core value of 'Grit,' that is exemplified here. For us that 'put your head down, get the work done, happy to serve,' mindset is very fulfilling for everyone in this company. Everyone has a motivation to work hard and get a lot done."
Each year, nearly 1,500 children are serviced by the Boys and Girls Club of Greater Flint. Their mission is, "to inspire and enable all young people, especially those that need us most, to realize their full potential as productive, responsible and caring citizens." They do this by providing meals, donating hundreds of hours of homework help, encouraging physical activity, assisting in college applications, and much more.
While the Boys and Girls Club of Greater Flint expressed their gratitude for the team's help, the OLV employees stated they were the ones blessed by the day's work. "We were looking for something that could really be impactful – not just serving to make ourselves feel good, but serving to actually help and better an organization," Libby said. "This work day was a great opportunity to be a light in our community, and we were very thankful to do it."
To learn more about the Boys and Girls Club of Greater Flint, visit www.bgclubflint.org.