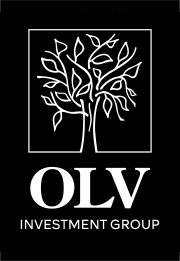 Careers / Job Postings
---
Financial Advisors Needed! Opportunity Snapshot
OLV Investment Group (OLV) has been blessed to experience multiple mergers and acquisitions, and thus we are quickly becoming a turn-key solution for many advisors. We are continuing to acquire new business, and we are seeking full-time financial advisors who have an outstanding work ethic and who function at the very highest levels of moral integrity.
As a faith-based company, the philosophy of OLV is to *INVEST as faithful stewards, INCREASE by our commitment to excellence and IMPACT our world for good.
We believe it takes a very skilled person to "climb the hill" of developing a successful financial advisory practice. However, it takes a team to "climb the mountain" of building an experience! If you are asking yourself "what's next," we invite you to explore our company at www.olvinvest.com.
If you feel your unique strengths, talents and experience could join forces with our team to "climb the mountain" together, please contact
Joel LaGore at 810-744-4450 or by email at jlagore@olvinvest.com.
Minimum Requirements:
Three to ten years of experience in the financial industry
Currently has a client base
FINRA Series 6, 7, 63 65, or 66 license
Finance or Economics degree preferred, but not required
Job Location: Flint or Livonia Michigan
Job Type: Full Time, Minimum 40 hours per week
*INVEST, INCREASE, IMPACT is our mission statement, it does not promise or guarantee results. (3108299-9/23)