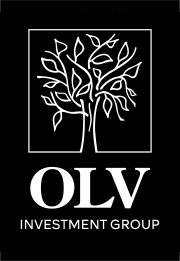 Meet Our Frisco Branch
---
Frisco Advisory Team
Dr. Bill Clark
Financial Advisor, CLU®, CHFC®
Joel LaGore
Chief Business Development Officer, Financial Advisor, CFP®, AIF®
Keaton Burke
Financial Advisor
Susan Mills Buchheit
Financial Advisor
Dr. Bill Clark
Financial Advisor, CLU®, CHFC®
As a Financial Advisor, Dr. Bill Clark is dedicated to assisting clients in achieving their retirement goals through a well-planned strategy for retirement. With over 40 years of experience in the financial services industry, Bill has made a name for himself in Frisco, Texas. Bill works to provide advice on retirement planning, tax planning, money management, and insurance needs. From his early days in the industry, Bill's aim has been to help clients in planning ahead for retirement.Bill's journey with finance began after working as an undercover police officer in the financial industry. Feeling lead to make a change in his chosen career path, Bill began pursuing a new avenue: financial advising. Earning certifications from the American College in Bryn Mawr, Pennsylvania in 1980, Bill has also pursued doctoral work in psychology and counseling at Cornerstone University.Bill is a proud member of Kingdom Advisors, an organization composed of Christian financial professionals, and coordinates the Dave Ramsey Financial Peace University at his church. In and out of the office, Bill's aim is to serve and care for those around him.
Joel LaGore
Chief Business Development Officer, Financial Advisor, CFP®, AIF®
Joel LaGore is a Financial Advisor who is highly regarded for his friendly and outgoing personality. He believes in building strong relationships with his clients and often forms deep, long-lasting friendships with them. Joel's financial career began in 1999, when he interned for Dean Oliver. From there he worked for Huntington Investment Company and Smith Barney. In the midst of the 2008 financial crisis Joel and his wife, Sonya, took a leap of faith in starting their own company, LaGore Wealth Management. Their goal was to continue providing exceptional care and service to clients despite the turbulent economic times. In 2012, Joel and Sonya made the decision to team up with Dean Oliver and Jesse VanValin for a shared business endeavor, OLV Investment Group.Joel's focus on building long-lasting relationships has served him well at OLV, as he has earned a reputation as a trusted advisor and friend. As Chief Business Development Officer, Joel works closely with our Money Management Team and helps to keep OLV looking toward the future. Joel has proven that no matter the season, he is committed to caring and serving his clients with unwavering dedication.Joel and Sonya have two musically talented daughters who are each pursuing careers in Christian music. When not working or spending time with his family, Joel dedicates his time to various community organizations. At Flushing Community Church, he serves as a life group leader, sings on the worship team, and is a member of the spiritual life development team. Joel is an avid golfer and enjoys playing whenever he can.
Keaton Burke
Financial Advisor
Keaton Burke is a dedicated Financial Advisor who works to create biblically responsible strategies for retirement planning. Working closely with his clients to ensure their financial needs are met, Keaton is committed to caring for his clients through investing, tax planning, 401(k) planning, and estate planning. Keaton's passion for financial planning and investment strategies was sparked after he helped his mother navigate her finances after a divorce in 2018. Through this process, he developed a natural interest in the financial industry.Keaton has earned his Bachelor of Science in Criminal Justice and an associate degree of Law Enforcement from Missouri Southern State University in Joplin, MO. Additionally, he has passed the Series 65 exam, a testament to his commitment to providing exceptional financial advising services. Keaton's desire to help people achieve their financial goals, coupled with his commitment to his community and faith, makes him a valuable addition to our team.Outside of work, Keaton enjoys spending time with his wife, Daryl, and their boys, Huxley and Oakley. Keaton is deeply committed to his faith in Jesus Christ and is an active member of Crossway Church of Christ, which he is helping to plant in Celina, TX. In his free time, Keaton loves to golf, spend time with his family and he cherishes opportunities to connect with his church family.
Susan Mills Buchheit
Financial Advisor
Meet Susan Mills Buchheit, an accomplished Financial Advisor. Susan specializes in creating tailored retirement strategies for each family's unique goals and circumstances. It is by her commitment to excellence that Susan has achieved her Series 65 certification, as well as a Bachelor of Fine Arts degree from the University of Connecticut and a Master of Education degree from Southwestern Assemblies of God University (SAGU).As an educator, Susan dedicated many years to teaching at a large Christian school, serving as a principal for a K-12 charter school, and currently is an adjunct instructor at The King's University in Southlake, Texas. Throughout her career, Susan has applied her extensive teaching background to leading seminars and coaching people on spiritual and financial topics.Susan's passion for serving her community is evident in her roles as a financial stewardship coach and Altar Minister at her church. Beyond her work and community involvement, Susan enjoys continuing her education and traveling to new places with her husband. She also cherishes spending quality time with her children and grandchildren.
Frisco Service Team
Rhonda Carmona
Officer Manager
Amaris Roman
Client Service Associate
Rhonda Carmona
Officer Manager
Rhonda Carmona is the dedicated Office Manager at OLV Investment Group. Her expertise lies in delivering exceptional client experiences, and she derives great satisfaction from making sure that clients are well cared for. Rhonda's responsibilities encompass a wide range of tasks, as she works on everything from planning seminars and client events, to managing communication and operations in our Frisco office. We are blessed to have such a detailed and kind individual as a part of the OLV team.

Before joining OLV, Rhonda pursued a degree in Graphic Design at the Art Institute of Dallas. Boasting over nineteen years of experience as an Office Manager, Rhonda's organizational and managerial skills are key in helping to keep OLV running smoothly. Blessed by a wealth of experience, Rhonda is particularly adept at client-focused event planning. She believes that building genuine relationships with clients and making sure they are cared for are of the utmost importance.

Outside of the office, Rhonda finds joy in traveling to new places and exploring the underwater world through scuba diving. She treasures quality time spent with her friends and family. Born in Dallas, Texas, Rhonda has called the state home throughout her life. She has been happily married to her husband Gil for 15 years and feels blessed with three wonderful sons and four grandchildren. Rhonda's faith and family are primary, shaping her values and providing a strong foundation for her personal and professional endeavors.

Amaris Roman
Client Service Associate
Amaris Roman is a motivated Client Service Associate at OLV Investment Group with over four years of experience working in the hospitality and finance industries. She attended Texas Tech University in 2021, pursuing a bachelor's degree in business administration.

Thriving on diverse challenges, Amaris leads with integrity, adaptability, and confidence. Her strong work ethic allows her to pursue a full-time career and her degree in business simultaneously. Her enthusiasm for exceptional client service and helping those in need extends beyond her work, making her a great fit for the OLV Team!

Born in Washington D.C and raised primarily in Frisco, TX, Amaris has made a positive impact in her community and values the lasting relationships she's gained over the years. In her free time, Amaris enjoys reading, crafting, exploring entrepreneurial opportunities, and volunteering at her local Church.

*INVEST, INCREASE, IMPACT is our mission statement, it does not promise or guarantee results.