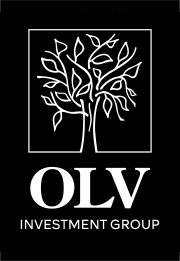 Meet Our Livonia Branch
---
Livonia Advisory Team
Jesse VanValin
Chief Investment Officer, Financial Advisor, AIF®
Dan LaGore
Financial Advisor, AIF®
Marc Janca
Financial Advisor, AIF®
Spencer Comps
Financial Professional
Jesse VanValin
Chief Investment Officer, Financial Advisor, AIF®
There's no such thing as an unsolvable problem for Jesse VanValin! As Partner and Financial Advisor at OLV Investment Group, Jesse's intense work ethic guides his relentless pursuit of solutions to the struggles we all face in making investment decisions. He channels his eagerness into researching and investigating companies, trends and patterns in the market in order to provide the most ideal strategy options for individual clients. Jesse works closely with each client's retirement goals, seeking to deliver a workable, well thought out plan.Jesse's varied career background as a carpenter, real estate agent and property manager drives him to fight for the success of every man. He relates on a personal level with clients from all types of backgrounds, which fosters his attentive personal service. However, after pursuing various careers, Jesse found his niche when he graduated from the University of Michigan-Flint with a degree in finance in 2006. Shortly after, he joined Dean Oliver's team, and in 2012 Dean Oliver, Joel Lagore and Jesse VanValin joined forces to create OLV Investment Group.Jesse and his wife Libby have three "daddy's girl" daughters, who have inherited his intensity and desire to excel at all they do. He and his family are active members in their local church. When he's not managing client accounts and studying the markets, he loves spending time with family, enjoys woodworking projects and playing an occasional round of golf with friends.
Dan LaGore
Financial Advisor, AIF®
Daniel joined OLV in 2021 to align himself with a firm with values that matched his: *grace, growth, grit and generosity. His warm and witty interaction with people sets them immediately at ease and he uses these skills to help build long-term relationships and trust with each of his clients. His investment philosophy is that investing is a marathon and not a sprint —clients have a better chance of reaching their goals by taking things one day at a time.Daniel entered the financial and banking industry in 2004 after receiving his degree in finance from Central Michigan University. This experience allows him to build strategies that would help his clients reach their financial goals. "I am most passionate about identifying our clients' needs and developing strategies and plans to help ensure they meet their goals," said Daniel. "One of my strengths is developing open lines of communication and creating a level of comfort in which my client can feel like themselves."Daniel has been married to his amazing wife, Megan, for nearly 20 years and has three energetic and fun-loving children: Kennedy, Liam and Hadley. They love spending time swimming, golfing, playing tennis and having fun on their trampoline. Walking the dog with Megan may be the activity he enjoys the most. The LaGores have lived in Macomb Township for nearly 20 years.
Marc Janca
Financial Advisor, AIF®
Marc is a welcome addition to the OLV team. His bright and engaging personality draws people in. His cheerful disposition and in-depth knowledge of the financial industry make him a perfect fit for our clients. When it comes to your financial world, Marc Janca believes knowledge is your best friend. "When you know and are comfortable with your financial situation, you will have greater confidence," he says. "I get a lot of satisfaction out of helping clients work toward their financial goals."

Marc got his start in the industry in 2006 and started his career at the Royal Bank of Canada as an investment advisor. Upon moving to the United States, he spent ten years at Chase Bank where he learned a lot about what the industry has to offer. Today, he is a financial advisor who can offer investment and insurance products and services with confidence. Marc has a bachelor's degree in finance from the University of Windsor.

Marc and his wife, Ana, have two young daughters-Sasha and Dylan. "Family is very important to me," Marc says, adding that he spends most of his free time with immediate and extended family. In addition, Marc also serves on the board of the Roman James Foundation, which helps pay the funeral costs of Metro Detroit-area families who have lost a child in the neonatal intensive care unit. Marc and his wife started the foundation after losing their son, Roman James, in the NICU in 2015.

Spencer Comps
Financial Professional
As a former small business owner, Spencer was inspired to shift careers into the financial services industry by a former client in the financial industry. Today, the shoe is on the other foot, as Spencer hopes to inspire the many retirees and pre-retirees, he is honored serve.Spencer is a financial professional who can offer both investment and insurance products and services. He is passionate about helping clients with investing and tax efficiency. Spencer provides advisory assistance and case planning. He enjoys any opportunity he gets to meet face-to-face with clients and discuss their financial goals.Spencer was born and raised in West Bloomfield, Michigan. He enjoys getting to work out and experiencing all things outdoors. Some of his favorite activities include hunting and archery. Spencer's ambition for learning and growth makes him a great fit for OLV.
Livonia Service Team
Colleen Duncan
Supervising Client Service Associate
Holly Casady
Lead Client Service Associate
Scarlett Williamson
Client and Culture Assistant
Colleen Duncan
Supervising Client Service Associate
Colleen's main objective is ensuring all clients receive consistent, personal and exceptional attention. Her more than 25 years of experience as an executive assistant comes through in her dedication to people, attention to deadlines and commitment to meeting expectations.Originally from the Chicagoland area, Colleen has lived in Germany, California, Georgia, Virginia, Texas and Michigan. She and her husband, Patrick, have three amazing children and nine perfect grandchildren. She loves serving in her church and stepping in to help wherever needed. Colleen loves to sing and actually met her husband while being in a band in the 80's as a lead singer.  In her leisure, she enjoys spending time with family and traveling.
Holly Casady
Lead Client Service Associate
Holly Casady isn't afraid of a new challenge! As Client Service Associate, she is responsible for keeping clients' paperwork prepared and processed as well as managing various other tasks to assist the financial advisors.

Holly's experiences range from clerking to corporate managing to software developing and computer programming. In 2019 Holly joined the OLV Investment Group team, bringing with her organizational abilities, an aptitude for technology, a detail-oriented mindset and the knack to quickly learn new skills.

Holly has a brown tabby named Sadie II and red-nosed pit-bull named Ares. Her hobbies and interests clearly display that she has a love for learning new things! She enjoys: tooling around on her motorcycle, singing (she sat on the Board of Directors for a 501c3 a cappella choir), reading (she's part of a neighborhood book club), hand quilting, cross stitching, gardening, walking, watching movies, playing cards and board games, American Sign Language and, as if the other hobbies weren't varied enough, she also enjoys assembling furniture.

Scarlett Williamson
Client and Culture Assistant
Meet Scarlett! Her role as a Client and Culture Assistant for our Livonia office encompasses a myriad of tasks. She handles everything from scheduling client reviews, managing in-office client experiences, and helping to organize various internal events and team building activities. Scarlett makes sure our Livonia office is well supplied and running smoothly. She joined OLV in May of 2023 and has been a wonderful fit for the OLV team, as she shares many of the same core values and principles that drive our firm.Born and raised in the Farmington area, Scarlett pursued her undergraduate studies at The University of Michigan in Ann Arbor before transferring to Belmont University in Nashville, Tennessee. There she completed her Bachelor of Business Administration. Her robust background is a rich tapestry of experiences in administrative operations, client services, and notably in spearheading complex projects. We are overjoyed that Scarlett has decided to be a part of our workplace family.Away from the office, Scarlett finds joy in an array of hobbies and interests that keep her life balanced and vibrant. A dedicated supporter of the University of Michigan sports events, she never misses an opportunity to cheer on the teams. Scarlett's love for travelling and attending concerts speaks to her adventurous spirit. An ardent animal lover, Scarlett often spends quality time with animals and finds artistic expression in photography.
*INVEST, INCREASE, IMPACT is our mission statement, it does not promise or guarantee results.