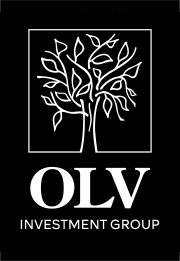 FLINT LOCATION
The Durant Building
607 East Second Avenue, Suite 100
Flint, MI 48502
Phone: (810) 744-4450 • (800) 338-4586
Fax: (888) 596-2404
.
Flint Office Directions:
---
LIVONIA LOCATION
Seven Mile Crossing
38705 Seven Mile Rd.
Suite 155
Livonia, MI 48152
(248) 442-0040
Livonia Office Directions:
---
ROCHESTER LOCATION
800 W University Dr.,
Suite B
Rochester, MI 48307
(800) 338-4586
Rochester Office Directions:
Contact Us
---
WE WANT TO HEAR FROM YOU!
We encourage you to contact us or fill out the form below to schedule a free consultation. You may have questions about OLV Investment Group – who we are, what we do and our value to you. During the consultation we will review your situation and your questions, and then we will explore how our services can meet your needs. Most of all we want to offer assistance and information so you can make informed decisions concerning your financial future.
---
By submitting your personal information, you consent to be contacted by a financial professional regarding your financial strategy for retirement.
---
OUR LOCATIONS
FLINT LOCATION
The Durant Building
607 East Second Avenue, Suite 100
Flint, MI 48502
Phone: (810) 744-4450 • (800) 338-4586
Fax: (888) 596-2404
Flint Office Directions:
---
LIVONIA LOCATION
Seven Mile Crossing
38705 Seven Mile Rd.
Suite 155
Livonia, MI 48152
(248) 442-0040
Livonia Office Directions: