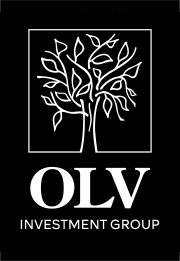 Client Events
---
Annual Client Appreciation Dinner September 2019
For the first time in OLV history, we held not just one but TWO nights of our Client Appreciation Dinner! We had the privilege of spending more quality time with each of you, our valued clients, by spreading the attendance out over two evenings.
We had 171 attend the Friday evening dinner and 258 came on Saturday. As guests took their seats, we were entertained by our very own "Barney Fife" impersonator (played by comedian Rik Roberts), and if he spotted any "criminal" activity, he was sure to "Nip it in the bud!"
We took a walk back in time with our gift giveaway this year, paying tribute to the "Mayberry days" with gifts such as retro candy and movie tickets, the Andy Griffith biography, the complete Andy Griffith DVD set and more.
After indulging in the world-famous Bavarian Inn chicken dinner, Rik Roberts left us in stitches as he joked about life, marriage, family and his "Barney Fife" run-in with a real police officer. He even serenaded us with an original, comedic song (with the help of a willing client's assistance!!)
Each year we choose to end the evening by joining together to sing "God Bless America." We are honored to live in a country that has so much freedom, which we believe is a blessing from the Lord. We are grateful to share the many blessings we have, and we count it a privilege to serve each one of our clients. We truly view each person as a "friend," and not just a business associate. That is why the Client Appreciation Dinner is so important to us,
and is a tradition we intend to continue.