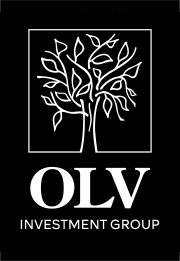 Employee Events
---
Boys & Girls Club – 2023
March 2023
Earlier this month, the OLV team had the privilege of participating in a service day with the Boys and Girls Club of Greater Flint, and it was truly an honor to serve our community in such a meaningful way. At OLV Investment Group, we are committed to making a positive impact on the world around us, and that commitment is driven by our core values of Grace, Growth, Grit, and Generosity.
We believe that every child deserves a safe, supportive environment in which to learn, grow, and thrive, and our work with the Boys and Girls Club of Greater Flint is a reflection of that belief. As a company, we are committed to cultivating futures, both for our clients and for the broader community.
---
Global Leadership Summit 2022
August 2022
Global Leadership 2022 was a mountaintop experience! Our team spent two days engaging with leadership concepts and hearing from insightful speakers from across the globe. Learning and leadership development are two things that we at OLV value. GLS had a big impact on our team, and we are excited to put all that we learned to use! #GLS22
---
OLV Boys & Girls Club Service Day
May 2022
May of 2022 marked OLV's third year working with the Boys & Girls Club of Greater Flint. Our dedicated team brought out their tractor and tools for a day of joyful service. We worked on weeding the playground, courtyard, and flower boxes, spreading fresh mulch, and cleaning up the greenhouse. Spirits were high, and so was the temperature!
We are grateful for the many ways that The Boys & Girls Club pours back into our community by empowering hundreds of kids and young adults through their afterschool programs. OLV and The Boys & Girls Club share many of the same values, including mentorship, education, and fostering community. Our partnership with the Boy & Girls Club is an annual reminder that investing time in the well-being of others produces great reward. We consider any time spent over at the Boys & Girls Club to be time well spent.
---
OLV Employee Christmas Party 2021
December 2021
The holidays are a special time of celebration for many families. For OLV, that family extends to our loved ones here at the office. One of our favorite ways to celebrate the holiday season is our company Christmas party. We celebrated with games, laughter, and plenty of delicious holiday treats!
We always enjoy thinking back on the blessings that have come with another year. We hope you enjoyed your holiday as much as we did!
Merry Christmas 2021!
OLV Investment Group
---
Boys and Girls Club members visit OLV for the day
August 2021
Our OLV Flint office had the unique privilege of having a group of kids from the Boys and Girls Club of Greater Flint join us in the office for a little Q&A. These girls are a part of the Youth Development Professionals in Training and came to learn about the variety of jobs that are done here at OLV. We loved having their bright faces and solid questions as we toured OLV and talked to each employee about what they do here. We enjoy any opportunity to serve our community.
---
OLV attends Global Leadership Summit in Brighton
August 2021
The OLV team spent a couple of days investing in their personal growth at the Global Leadership Summit. The Global Leadership Summit is a 2 day conference filled with speakers who fill your mind and soul with inspiration, encouragement, and practical tips on being a leader not just at work, but in life. We were blessed to spend these days learning and growing together.
---
OLV Family Summer Fun Day
July 2021
We had a gorgeous day to have all our families gathered together again. Jesse and Libby VanValin hosted our annual 4th of July Family Summer Celebration at their home in Grand Blanc, MI. After a long season of keeping limited numbers of people together it was a refreshing delight to join together and celebrate. In addition to our traditional festivities of swimming, bounce houses, and lots of yummy food and drinks-we took a few moments to honor everyone for the incredible hard work and dedication that had been displayed the past few months. OLV has gone through a huge transition in becoming our own Registered Investment Advisor (RIA) and it would not have been possible without the loyalty and commitment of every single member on the OLV team. We took a few moments to recognize each employee with their very own paper plate award-hand drawn by our very talented employee Haley Townsley! We finished the evening with a smashing display of fireworks put on by most of the men in our crew. The evening was a success, and we look forward to many more!
---
Paul Drinkhahn Retires after 17 Years with OLV
Paul has consistently and faithfully served his clients for the past 17 years! What a gift to have such longevity and relationship with your financial advisor!
Paul has a way with people that is warm
and friendly! We learned a lot from Paul during his time with us! His positive outlook on every situation was often a great reminder. When asked what he would miss the most about his time with OLV he promptly replied "Easy answer, I will miss the people! I can honestly say I looked forward to seeing and enjoyed spending time with every individual in the OLV organization." We felt the exact same way about him! Paul has added grandpa to his list of names and retirement has come at the perfect time to enjoy the added blessings coming his way as his family grows!
Paul has a great appreciation for life and the beauty of this country! When asked what fun things he has planned in the next season he said "Traveling to the 5 states I have not visited. They are Idaho, Montana, North/South Dakota and Mississippi. The first four should be amazing and we will make Mississippi fun as well." Paul's enthusiasm is contagious! He also looks forward to "spending more time in charitable endeavors yet to be finalized. I wish to give back since I have been so abundantly blessed in my life." What a great outlook on life! We sure have been blessed by Paul and we wish him nothing but the best in this next season!! We know he will be used in great ways!!
---
Zan breathed life into OLV long before OLV existed.
December 2020
Zan was always a loving, supportive, faithful companion to Dean and encouraged him in his pursuit of loving people through finance. We are gifted with her incredible legacy and all that she has brought to OLV. When asked what was most memorable to her, she immediately responded with "Watching Dean's relationship with his clients grow from client/advisor to trusted friend who was privileged to be there for them in some challenging times, have been some of the most memorable." Zan faithfully walked beside Dean and his clients for many years. You also do not have to look far to see her fingerprints all over at OLV. She was an active teammate on the marketing team. Some of her favorite memories were "Working in Marketing with Julie Bowers on ideas and her bringing them to life through her graphic art skills." She also was a trusted leader and advisor to the partnership team at OLV. One of the things she cherishes most about her journey with OLV is "Working alongside partners that allow God to challenge them and refine them on this journey, to be what He wants them to be in this world."
We do not have adequate words for how blessed we are to have Zan around and how thankful we are that this retirement is just the closing of one chapter and the beginning of another. We look forward to what the future holds! When asked what her future plans are this is Zan's sweet response "At this point I don't have a lot of formal plans but will see what God unfolds! Two that are a given- 1. Being Involved with 16 of the cutest kids ever and 2. Volunteering at OLV!" We can't wait to see where the Lord takes her…and us!
---
Susie is Starting a New Chapter!
October 2020
Susie has been a staple at OLV. Her depth of history and knowledge about our company and clients is incredible! She worked for Dean for 15 years before Dean joined forces and OLV was formed. Susie has been with us every day for the last 8 years for a total of 23 years! What a wonderful legacy of loyalty, hard work, and dedication. Susie has worn many hats over the years and seen many changes in her tenure; she has laughingly shared about the copy machine, the phones, and the internet. So many changes have occurred and yet Susie has adapted at every stage. The constant for Susie has always been Dean and Zan Oliver. When asked about what was the most memorable about her time with OLV this was her answer: "Over the past 20 some years I have had many precious memories. Being a part of the OLV family is one of the greatest blessings in my life. God answered my prayer just when I needed Him too. Dean asking me to come work for him. The way I was loved and respected by the Oliver family was something that I had never experienced! Having flowers on my desk for my birthday and flowers just because I was appreciated, I just could not believe anyone could be so kind and thoughtful as Dean & Zan Oliver. Truly a life full of blessings for my last 25 years!"
We are so grateful for how Susie loved and served amongst us at OLV. It is bittersweet for us to say goodbye, but Susie is so excited for what is to come. As she looks forward to her future, we asked what fun things she would be up to and this is what she said: "I am blessed to have wonderful loving children, grandchildren, family, and friends! I will spend time with them! Loving and enjoying God's blessings He has blessed me with!"
Susie has a zest and enthusiasm for life that are inspiring. We are so grateful for the many ways she has poured into our lives here at OLV. She will be greatly missed, but we are thrilled to see what this next season will hold for her!
---
Congratulations, Karen!
September 2020
Karen celebrated her milestone birthday of 70 this year and decided it was time for a change. She worked for OLV for 6 years and was in the industry for 9 years! What a wonderful display of hard work and dedication. Karen did many things while employed at OLV, but a main task was doing the scheduling for client meetings. When asked what was most memorable about her time with OLV this was her answer: "Interacting with clients was a highlight of my time at OLV. Chatting with them while scheduling appointments and greeting them on arrival created an opportunity for getting to know many of them on a much deeper level."
There is a common theme in Karen's life for anyone who knows her – the thing she always loves most is the people! When asked what she would miss at OLV her quick response was: "The PEOPLE: coworkers, clients, and other building occupants from other companies, as well as the building staff. You know, 'if you love what you're doing and you're doing what you love, you never work a day in your life!' I felt that way at OLV. And it wasn't because of the daily grind of work; it was because of the human relationships. Did we all have our assignments and responsibilities? Yes, we did. But we got the job done, and done without drudgery, because we had each other. No matter how tense the situation, there was always someone – and usually lots of someones – to keep the joy of life alive and well. "
We are so grateful for how Karen loved and served amongst us at OLV and are sad to see her transition to this next chapter of life. As she looks forward to her future we asked what fun things she would be up to and this is what she said: "Definition of 'fun' – as a noun it means 'light-hearted pleasure' – bring on the grandkids! As an adjective fun means 'amusing, entertaining, enjoyable' – can't wait to begin traveling to make reconnections with friends and loved ones, including the older brother whom I have yet to meet. As a verb fun means 'to joke or tease' – so I'll just wrap this into my interactions whenever the 'need' arises."
Her love of writing and the English language sure came through there – another of her many gifts she shared during her tenure with OLV. She will be greatly missed, and we look forward to seeing how the Lord will use her in this next season!
---
OLV All-Staff Birthday Party
January 2020

The clock was ticking. Three teams of OLV employees were locked in separate rooms, frenziedly putting their brains together to solve the clues to escape. They had to search high and low for number combinations, word puzzles and prop hints to find their way out in just one hour's time.
This was the scene of the 2020 OLV Birthday Party. Each year OLV Investment Group celebrates the staff members' birthdays in one grand party, and this year they decided to take a crack at the codes of "Puzzled Escape" Brighton, Michigan.
Following the problem solving, the group then enjoyed the local cuisine at The Wooden Spoon Restaurant followed by a decadent chocolate cake made especially for OLV by Bobby Cakes.
---
OLV Employee Christmas Party
December 2019
Joy and laughter filled the air as the OLV employees and their spouses joined together for the annual staff Christmas party. This year's gathering was held at Diamond Steak and Seafood Restaurant in the quaint downtown of Howell, MI.
The team took a stroll down memory lane as they watched a video filled with photos from the past year. Packages and bows were passed around as each employee had previously drawn the name of a coworker for which to purchase a gift.
OLV believes in the importance of unity. So, hosting team events like the Christmas party allows the employees to get to know each other and their spouses at a deeper level.
---
OLV Family Summer Fun Event
July 2019
Joyful chatter, children running barefoot through the grass and the smell of BBQ filling the warm outside air was the scene for the 2019 OLV Family Summer Fun event. Between conversation with coworkers and their families, adults enjoyed leisurely lake outings on the paddle boat or tested their aim at a round of "Can Jam" or "Cornhole." Kids raced back and forth between cannon-balling off the water raft, careening down the giant bouncy slide, and soaring on the trampoline. The perfect Independence Day week summer night ended with a grand fireworks display, launched by our very own Jesse VanValin and Joel LaGore. We had a wonderful time building relationships with OLV employees and their families, making us a tighter group to provide better service for our clients.
---
OLV – Bring Your Child To Work Day
April 2019
"The American child is a highly intelligent human being – characteristically sensitive, humorous, open-minded, eager to learn, and has a strong sense of excitement, energy, and healthy curiosity about the world in which he lives. Lucky indeed is the grown-up who manages to carry these same characteristics into adult life. It usually makes for a happy and successful individual."
"Deeds Rather Than Words." Essay by Walt Disney, 1963.
On April 25, 2019, eleven children stepped through the doors of the Durant Building and into the work world of OLV Investment Group for the annual Bring your Child to Work Day event. "The heart behind Bring your Child to Work Day is to connect not only to our employees, but also to the families of our employees," said Libby VanValin, President of Culture and Communication. "This is a great way to reach the kids and make them feel a part of us."
The day started off with guest speaker Matt Oliver entertaining both kids and adults with skits, coloring and interactive lessons as he spoke on the company's theme this year – JOY.
The kids then went on a tour of the Flint office, stopping at each employee's desk to learn about his/her job.
After enjoying lunch and receiving delicious cake-covered apples from the Flint Farmer's Market Gourmet Apple Cart, the children engaged in hands-on work by participating in the counting and sorting of gifts for the annual Operation Christmas Child shoebox service project, which takes place in October.
Bring Your Child to Work Day not only provided a fun day for the children, but also gave OLV the opportunity to pour into the hearts, minds and lives of our employees' families.