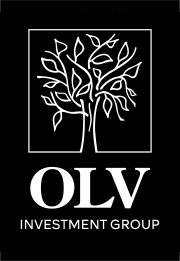 Chasing the Hot Dot – September 3, 2020
In our opinion, there are two strong factors that cause investors to make irrational decisions. Investors often experience extreme fear near market bottoms and high levels of greed when we are close to market tops. Investors have to keep both of these emotions in check, if they want to be successful over the long term.
As most of us have heard, the Nasdaq, and some technology names have made amazing strides in the past 5 months. In fact, companies like Apple have gone from less than $220 a share all the way to $540 a share (Before their stock split) in just the last five months. Elon Musk's company, Tesla, has gone from $360/share to $2500/share over that same time period. Amazon, the "King of Retail", has gone from $1626/share to $3,500/share since March. These moves have astounded investors and analysts alike. Although these gains have been very impressive, we caution our clients against purchasing shares of companies that have experienced such high returns over such a short period of time. The so called "Smart Money" was buying these shares 4-5 months ago, and they will likely be happy to sell their shares to people who are chasing after the "Hot Dot".
Valuations of the overall market have been very stretched, and we believe the market is over-valued at this point relative to historical Price to Earnings ratios. To make strides in the market we often need to do the opposite of the herd. The best investors of all time, like Warren Buffet, tell investors to "buy when there is blood in the streets". We utilized this advice to buy into the Nasdaq indexes for our client's in our modeled accounts back in March. To be a successful investor we need to consider buying when people are fearful, and selling when people are greedy. It is tempting to buy into these high-rolling technology companies at this point to try to hop on the band wagon of growth. We all have that friend who talks about "all of the money" they've been making by investing in technology stocks that can "never go down" because of the corona virus environment. We want to encourage you to not give up your well diversified approach to investing to chase after companies who have earnings multiples that have not expanded this quickly since the dot.com boom.
If you're a long-term investor, its likely you've seen these moves before. Many of our clients got to experience the "irrational exuberance" of the 1999-2000 tech bubble, and unfortunately, many clients also experienced that bubble bursting. From October 10th of 1999 to March 15th of 2002, the Nasdaq index fell by 78%. That would equate to $100,000 turning into $22,000 in 18 months. Investors who got in at the tail end of the dot.com boom were the ones who experienced the most pain. We see eerie similarities to the dot.com bubble of 1999 to the extreme moves that we have seen in the Nasdaq recently. We are sending out this cautionary email, because we have received many inquiries in the last 2 weeks as to buying into these companies at these high levels. As always, it is our client's decision, but we do our best to help you steward your assets in the best way possible.
Bigcharts.com* (For All pricing of stocks & indexes)
---
OLV Offices Safely Reopening – June 1, 2020
As of June 1, 2020, OLV Investment Group has begun the process of safely reopening both office locations! We are so thankful for our clients and their willingness to meet via zoom video and phone conferencing as we have navigated Governor Whitmer's "stay at home" orders. We fully understand that COVID-19 presents real risks to a portion of our population, which includes some of our clients. As we are in the process of slowly reopening, we will continue and encourage our full-service distance meetings via video or phone conferencing. However, should you request an in-person meeting we are happy to see you face to face. Our main concern is for YOU – our clients, and we are happy to meet however you are most comfortable! We have taken many precautions including a deep cleaning of our office, an ample supply of hand sanitizer, and available masks for all who enter our facilities. Advisors and office staff will gladly wear masks upon client request.
When our office staff calls to set up your next review, please let them know what review process you would like to utilize. You are welcome to change the type of review you choose at any time in the future. We remain steadfast in our prudent and safe approach to managing our client relationships. We thank you for your patience and trust as we continue to move forward in these unprecedented times.
The core values of OLV Investment Group are "Grace, Growth, Grit and Generosity." During these hard times, we are holding fast to these values. We believe that showing "Grace" for each other during this season will carry us through. Together, we will "Grow" as individuals and as a nation. Our Financial Advisors continue to show the same "Grit" and dedication to you and your goals as always, looking to the bright future which lies ahead. Finally, we sincerely believe in "Generosity" by giving of our time and resources to help the community, the country, and the world.
Remember: Tough markets will not last, but tough Investors will.